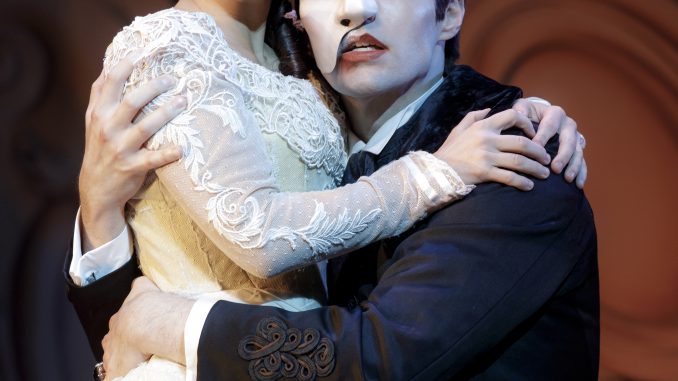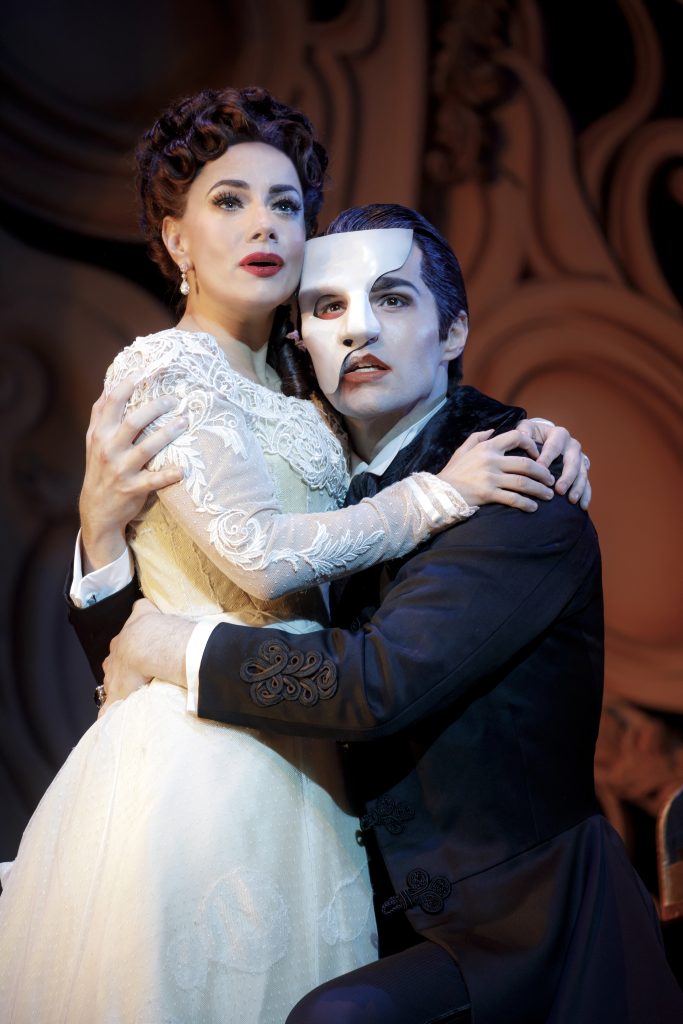 What happens when your sky-high expectations for the title song of a musical fall flat when the big moment comes and the singer can't deliver or the lyrics just don't grab you? If you attend Love Never Dies at the Bass Theatre, you will not have to worry about answering that question, as opera star Meghan Picerno blew the roof off with her rendition of this Phantom of the Opera sequel.
With music by Andrew Lloyd Webber and lyrics by Glenn Slater, the title tune stands out as the highlight of this 2010 creation, which is playing in Austin until Dec. 2. Only an operatic singer could successfully tackle the title tune, and we are lucky to have the vocal talents of Picerno on display here in Austin. She has performed in concerts at Lincoln Center, Carnegie Hall and the Kennedy Center, amongst many others. In addition to being vocally challenging, the lyrics are sharp enough to pierce even the hardest heart.
Picerno is suitably paired with Bronson Norris Murphy, who premiered the role of the Phantom in the first North American production of this musical. Both do the best job possible with a suite of songs that typically generate little more than polite applause.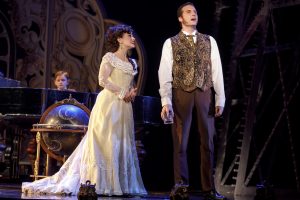 The perils of producing a sequel to Phantom of the Opera are unfortunately all too evident. There is no way to exceed the original, and a virtual impossibility to match it or even come close. Unlike the original this musical has no tunes that get stuck in your head, except perhaps for the title song. The action is set in Coney Island, but to make this clear requires burlesque numbers such as the Bathing Beauty song that sit jarringly beside serious numbers that advance the plot.
Close attention to the book by Ben Elton does reveal that more than one layer of masks are being portrayed here. The one worn by the Phantom is obvious, but Christine's often drunk husband, played by Sean Thompson, bewails the fact he also wears a mask. Since the Phantom is his rival for the affections of Christine, he certainly is badly done by, especially when a shocking reveal near the end of the musical makes him doubt his marriage.
"Her music has always been something of a mystery to me," says her husband. It is just this mysterious quality that Picerno offers the audience. When first looking at the printed song the Phantom wants her to sing, Love Never Dies, she exclaims how beautiful it is. That ineffable beauty is worth the price of admission.
Special mention must be made of the Art Nouveau set design by Gabriela Tylesova, appropriate for the time period of 1907, a decade after Phantom of the Opera.
Photo credit: Joan Marcus
Tickets: texasperformingarts.org