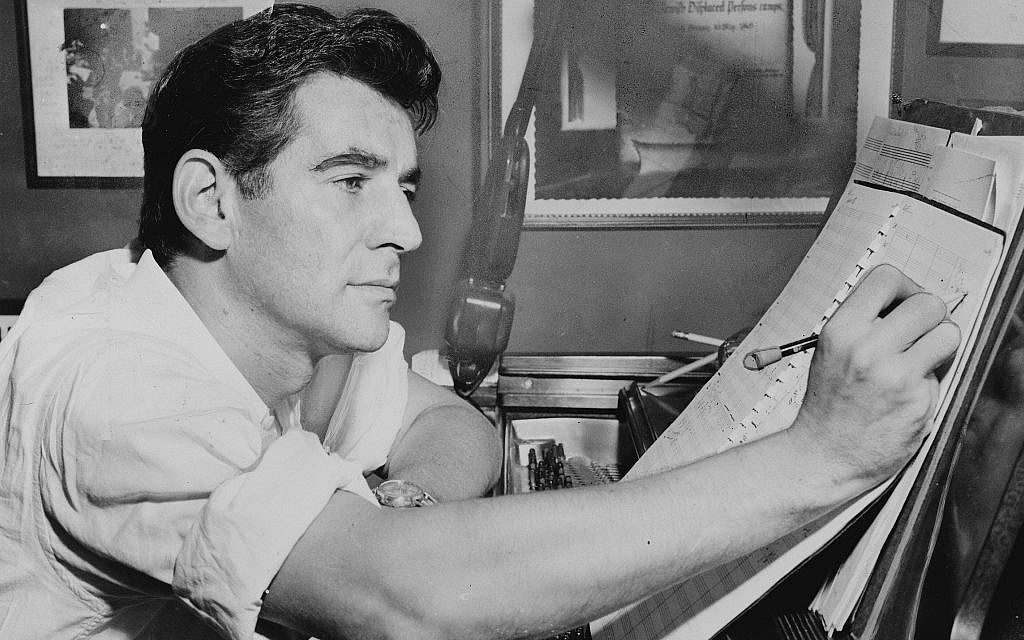 Leonard Bernstein would have celebrated his 100th birthday this year. Alas he only made it to 72, dying in 1990, the year after I saw him at Carnegie Hall. Throughout 2018 symphonies across the country have been performing his music. Here in Austin we were treated to his 1954 composition Serenade back in April, and in the summer a rare performance of his Mass. For the third and final installment, Austin Symphony music director Peter Bay conducted an all-Bernstein programme at the Long Center this weekend.
In a pre-concert talk, Bay told an audience of early attendees about each of his selections, but what each had in common was a blurring of the line between serious music and showmanship. The Suite from Candide (1956) is a delightfully precocious piece, effervescent, captivating, melodic. And its uplifting finale makes it real audience favourite, which is more than can be said for the Broadway production of Candide. "People loved the music but not the show," said Bay. "The original Broadway cast recording kept it active." What Austinites heard was a new arrangement performed by Bernstein himself in 1989.
Next up was Divertimento, composed in 1980 on the occasion of the 100th anniversary of the Boston Symphony. "It consists of 8 very brief movements of wildly varying character." Bay characterised it as "A very amusing and funny piece." One of the movements was entitled Sphinxes, and we all know the Sphinx is enigmatic. Bernstein was obviously having some personal fun here, "as he never explained what it was all about." The languid jazz tune in the 7th movement, Blues, could have come straight from a film noir classic, while the final movement was like a visit to a carnival. In the Divertimento, Bernstein was obviously showing off his talents in being able to compose for any genre.
This perhaps gets us to the heart of the concert here in Austin. "What you are hearing tonight," said Bay, "is what is Lenny." Bay is one of the hundreds of composers influenced by Bernstein, "who was the first person to use the medium of television to spread the gospel of classical music. I saw him four times a year on TV. He explained how music is put together. The topics were so widespread it was easy for me to appreciate how great classical music is. That's why I became a conductor."
Bernstein became the first serious composer to write for the Broadway stage, and made a big impact with his 1944 production of On The Town. Performing three songs from it were guest vocalists Dr. Ellie Shattles and Said Pressley, who joined forces on the most famous tune of all, New York, New York. Shattles delivered the right degree of pizzazz to her solo, I Can Cook, Too; and Pressley's baritone voice on Lonely Town made the notion of being alone in a big city entirely real.
For quite a few people the only Bernstein music they like is West Side Story (WSS). The Austin Symphony performed a 10-part Symphonic Dance from the 1960 musical. Music for WSS was originally performed by a pit orchestra. Being small, some musicians had to play 2 or 3 instruments. This version, said Bay, "is an expanded orchestration for a full symphony orchestra and is by Irwin Kostal, who also did The Sound of Music." Bernstein did not make it easy on any orchestra, whether small or large, to play the WSS music. "It's still bloody hard to play," emphasized Bay.
Next up in the Masterworks series for the Austin Symphony is a concert on Nov. 30 and Dec. 1 featuring Schumann and Brahms.
My review of Bernstein's Serenade can be read at this link: