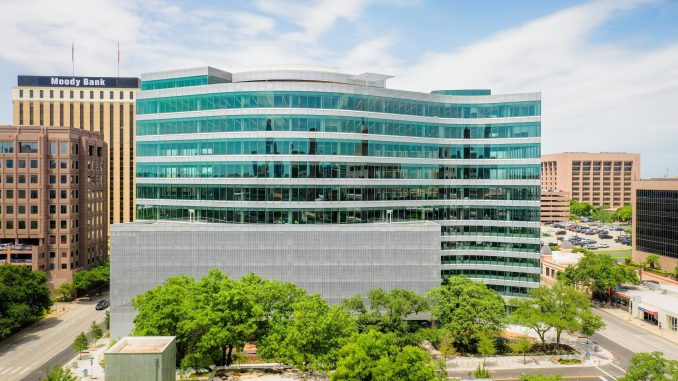 This is the first in a series of articles giving a preview of what SXSW 2022 will look like here in Austin.
2022 Conference Tracks
2050 (Interactive)
The new 2050 Track is the home for long-range / big-picture thinking that pushes the limits of what is humanly possible by showcasing how innovative thinking can be a force for positive change in our troubled world.
Topics include: Radical life extension, Quantum physics, synthetic biology, nanotechnology, Artificial Intelligence, next-gen agriculture, human-computer interfaces, and more.
Advertising & Brand Experience (Interactive)
The Advertising & Brand Experience Track examines the ways that companies are activating in unique and compelling ways to connect with changing consumer priorities.
Topics include: Cutting-edge marketing, corporate activism, neuroscience, employee engagement, the creator economy, content creation, and best practices for encouraging in-house innovation.
Civic Engagement (Convergence)
Formerly known as Government & Politics, the Civic Engagement Track brings together some of the world's most forward-thinking voices at the local, national, and international levels to discuss programs and policy directions that can help bridge our current divisions.
Topics include: Smart cities, income inequality, election integrity, law enforcement, gun control, governmental ethics, municipal services, subsidies, and programs that promote DEI.
Climate Change (Convergence)
The urgency of action around the climate crisis cannot be overstated. This programming covers the many consequences of soaring temperatures, rising oceans and mass extinctions across the globe.
Topics include: Renewable energy and fossil fuel alternatives, sustainable practices, coastal relocation, plant-based foods, and forward-focused green startups.
Culture (Convergence)
The Culture Track explores the different traditions, norms, and expectations that help us gain a better understanding of one another while maintaining a sense of stability.
Topics include: Food, sports, how we work, fashion, art, literature, museums, theatre, and relationships.
Design (Interactive)
This long-standing track, which has served as the foundation for almost all SXSW Conference programming, encompasses everything related to interface, interaction, and purposeful intent.
Topics include: Architecture, Equity & Inclusion, and Design Futures.
Film & TV Industry (Film)
The Film & TV Industry Track dives into the current and future state of film and television.
Topics include: Distribution, financing, representation, technological advancements, and more.
Future of Music (Music)
The Future of Music Track forecasts how new hardware, software and virtual technologies will continue to redefine the way we create, deliver, experience and engage with the sounds of tomorrow.
Topics include: Streaming, artist rights, artist payments, music marketing, touring, game industry integration, and new audio-centric technologies.
Game Industry (Convergence)
Gaming's immersive storytelling and socially-driven digital experiences have become the dominant entertainment medium of the 21st century. This programming delves into how the industry has incorporated more traditional forms of content across a variety of platforms, and where this increased reach and influence will lead the entertainment industry in years to come.
Topics include: Advertising, inclusivity, esports, the metaverse, and innovations in both narrative-driven and socially-driven experiences.
Health & MedTech (Interactive)
An area of focus that has seen huge growth at SXSW in recent years, the Health & MedTech Track centers on how social and technological changes are impacting one of the world's largest industries.
Topics include: Equity, patient rights, shareability of data, CRISPR, telemedicine, mental health, CBD and psychedelics, 3D printed body parts, brain implants, and other new tech-driven innovations.
Making Film & Episodics (Film)
Explore the creative process behind film and episodic content with an emphasis on the collaborative nature of the medium
Topics include: Screenwriting, virtual production, post-production, cinematography, new technologies, and more. This track will also house conversations with visionaries looking at their creative process and careers.
Media Industry (Convergence)
The Media Industry Track examines the trends driving change in the media landscape and the power of the companies who control the message.
Topics include: the business of streaming, audio and the creator economy, mergers and acquisitions, social platforms, monopolies, freedom of speech, and the future of news reporting.
Startups (Convergence)
SXSW remains one of the world's top destinations for entrepreneurs from all different industries. The Startup Track covers the new founders, new ideas, and new revenue models that are powering today's most exciting new companies.
Topics include: New products, new markets, new ideas, new business models, new approaches to funding, new strategies for inclusiveness, and new entrepreneurial hotspots.
Tech Industry (Interactive)
The Tech Industry Track highlights the new innovations that will drive the world's next wave of change, balancing these breakthroughs against a world that has grown more skeptical about the benefits of the digital revolution.
Topics include: AI/ML, blockchain, cryptocurrency, security and privacy, XR, social media platforms, enterprise solutions, hardware, software, chip manufacturing, wearables, robots, IOT, edge computing, data ethics, voice technology innovation, and accessibility.
Transportation (Interactive)
The Transportation Track acknowledges how technology is radically transforming various transit systems across the globe. This new programming for 2022 reflects how much more tech-driven activity, innovation, and deal-flow we are now seeing in this industry.
Topics include: Last mile mobility, the hyperloop, autonomous vehicles, EVs, electric bicycles, personal air vehicles, delivery, drones, and commercial space travel.