The allure of Andrew Lloyd Webber' s Cats is elusive. Like a Civil War, it tends to divide families.
I talked with one middle-age couple at the Bass Concert Hall in Austin, where Cats premiered on May 7. The wife said she was bored, but the husband liked it. "I'm not always into lyrics," he said, "but this music seems comfortable – it has an easy feeling."
Whatever you may think of the music, few would have the temerity to say Cats has a discernible plotline. To discuss the intricacies of the plot twists in this musical would be an endeavour as futile as counting the number of angels who can dance on a pin.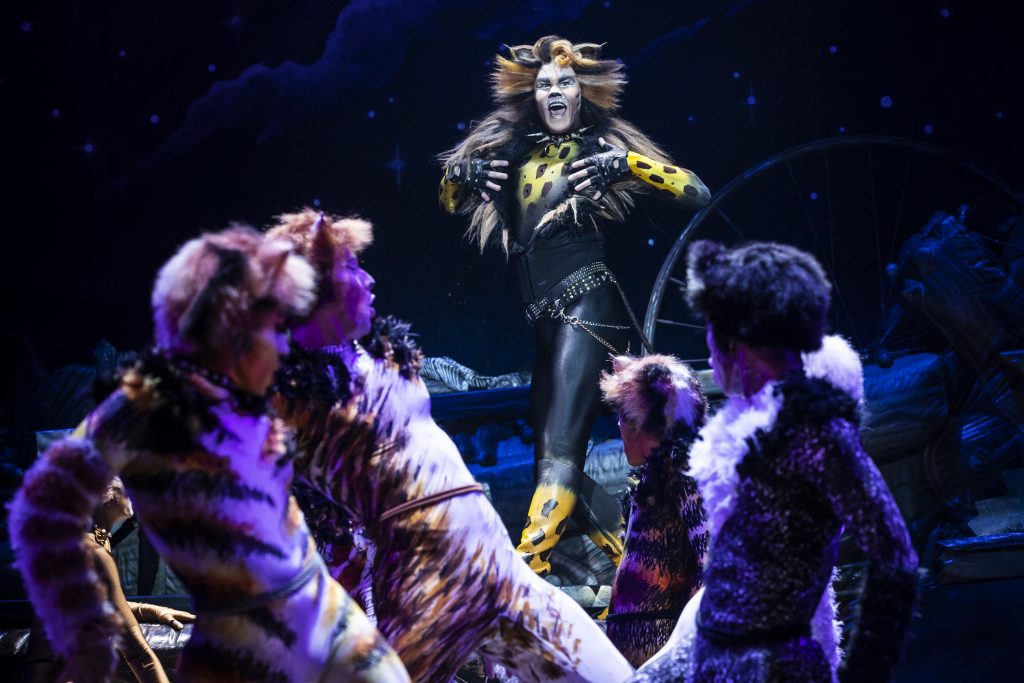 If, however, you want to see angels dance, you have come to the right place. One of the stars of the show is McGee Maddox, who portrays the glam rock cat Rum Tum Tugger. His moves in the rather elaborate costume are exceptional, but it becomes understandable when one realises he is principal dancer with the National Ballet of Canada. Great casting!
Cats is one of the most iconic musicals of modern times, having debuted in the West End of London in 1981. Despite an extensive score, only one song achieved notoriety. That of course is an understatement, as Memory has achieved its own iconic status. Here it is sung with passion by Tricia Tanguy, delivering just what every member of the audience was hoping for; she received an extended ovation. Its lyric was written by Trevor Nunn, based on poems by T.S. Eliot (1888-1965), whose work was the overall inspiration for the musical.
Careful attention reveals literary allusions from English folklore, which offers another dimension for those seeking more than entertaining tunes. Keep your ears open for mention of Dick Whittington's cat. He was Lord Mayor of London 600 years ago, but his cat lives on.
Cats (directed by Trevor Nunn) is being performed through May 12. For tickets visit www.texasperformingarts.com
Photo: McGee Maddox
Photo by Matthew Murphy