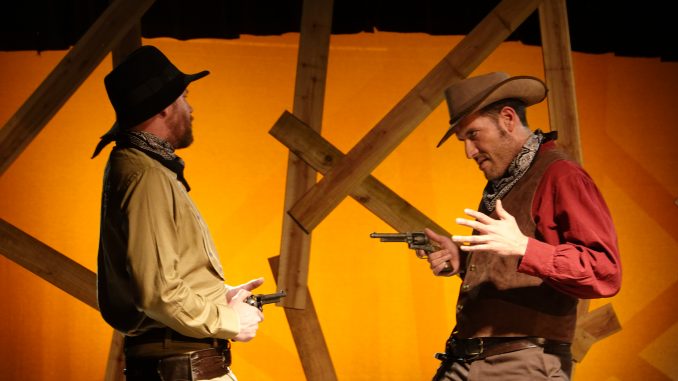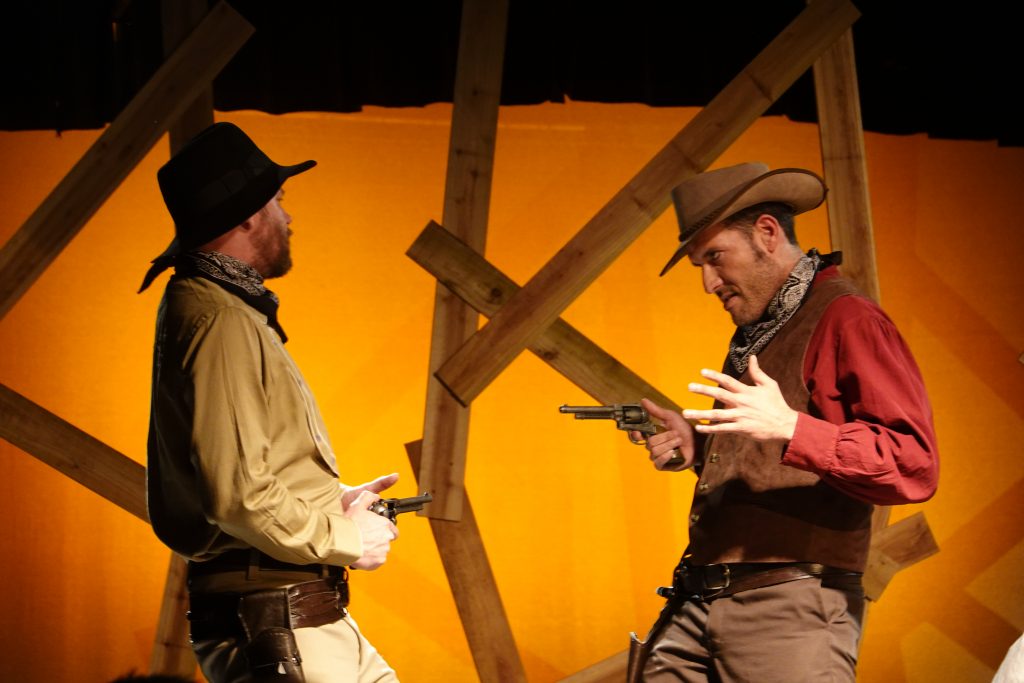 Those seeking comic relief on an unusual topic need go no further than the Doughtery Arts Centre on Barton Creek, very close to the famous Terry Black's BBQ.
The menacingly handsome Phil Rodriguez stars as Doboy Taylor, leader of a gang of pistol-shooting outlaws in Texas' DeWitt county set just after the Civil War. He has a love interest, played by Megan Ortiz, and a protagonist in the form of her sister portrayed by Kera Blay.  The Taylors, including sidekick Dan Dalbout, are in a feud with the Suttons, represented by Carl Guthrie as the sheriff and his deputy Creighton Moench. Trying to mediate the feud is a major of the US Army, played by Josh Meindertsma, whose hip-gyrating antics most certainly violate the code of army conduct!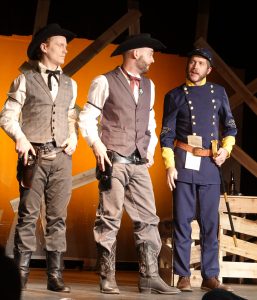 The musical is peppered with very catchy ditties, especially Family, and Try Again. There is a fine line between exaggerated gestures and slapstick, but The Feud does not cross that perilous divide, instead keeping us entertained with a slice of Americana, presented with a twist. It is nice to attend a play and not walk out with the weight of pondering the cataclysmic social and class issues that many plays confront.
As a nice one-hour break from reality, I recommend attending The Feud. Just smile and enjoy the antics of these talented actors!
As "Texas Comedies", they are part of the Texas Commission for the Arts' "Texas Touring Roster." They take their special brand of Texas comedy on the road, with stops this year in Sherman, Carthage, Mason and Columbus.
The Feud is being performed through Feb. 23, 2019 right here in Austin.
Visit their website: texascomedies.com
Photos by C. Cunningham