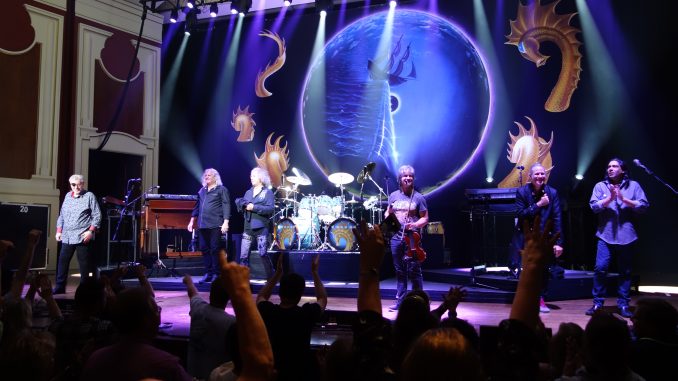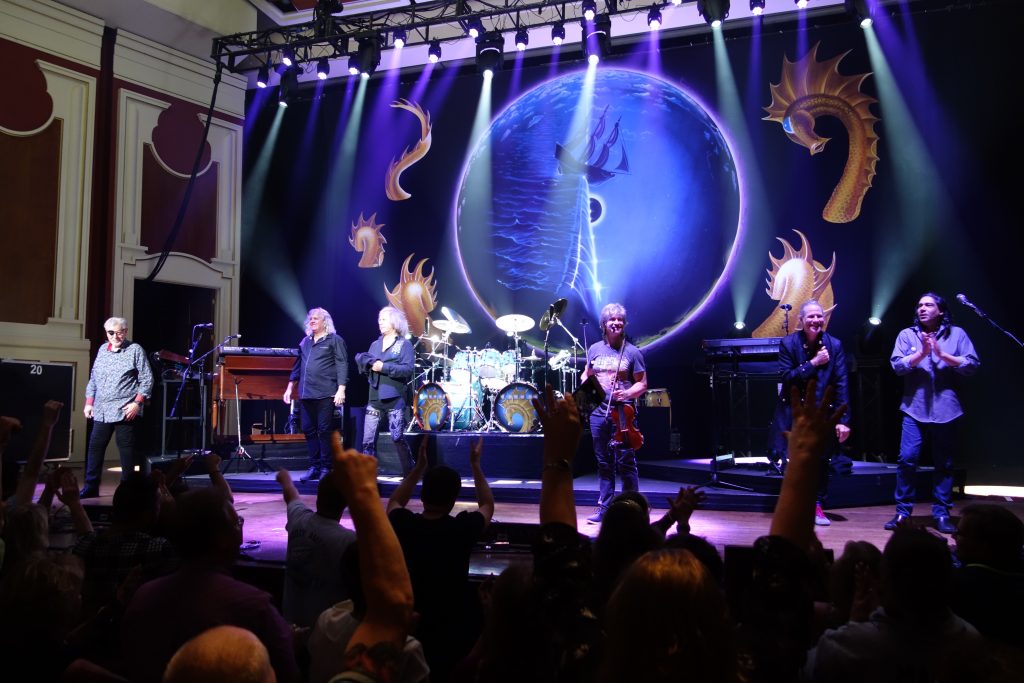 Sun News Austin was on the scene for the 40th anniversary concert of Kansas in Pittsburgh, where they first made it big onto the music scene in 1975. After more than 40 years and 30 million albums sold, Kansas has a whole new audience thanks to the TV show Supernatural. Their smash hit Carry On Wayward Son has been used for every season finale of Supernatural, which begins its 14th season in October. It was performed in Pittsburgh during a concert I attended as part of a nation-wide tour that includes a performance of the complete Point of Know Return album from 1977. The band has called itself Kansas since 1970, this being the 40th anniversary tour based on the Point of Know Return album.
Texas fans will be treated to two of these special anniversary concerts next month: Nov. 2 in San Antonio and Nov. 3 in Dallas.
For many people who are not diehard Kansas fans, the big draw is a performance of their megahit Dust in the Wind. It was well received by the fans at Heinz Hall in Pittsburgh, but they reserved several standing ovations for other tracks from the 1977 album. The most rousing reception was given to Miracles Out of Nowhere. Of all the Kansas songs, Billy Greer (who has been a part of Kansas for more than 30 years) told me Miracles Out of Nowhere is his favourite. "It's a dynamic, right-in-your-face Rock n Roll. A fun song with lyrics that across time and distance are just as relevant today."
When he was a teenager, Greer said he saw The Beatles on the Ed Sullivan shows and thought "that looks fun! An older friend who became my mentor turned me on to new music by Vanilla Fudge, Cream and The Allman Brothers who changed the face of music. Later I got into Yes and Gentle Giant. And I became a fan of Kansas even though I never got to see them."
In the Pittsburgh show, from 1987 Kansas played an entirely instrumental number, Musicatto. This is from their 10th studio album, Power, and it proved to be another highlight of the show. A rare performance of Wheels was a real treat. It was a new release on their boxed set of previous hits, dating from 1994.
For fans both old and new I highly recommend a trip to either Dallas or Houston to hear these musical legends in a truly classic concert.
For more on Kansas, read my full interview with band member Billy Greer at this link:
Photo with this article by C. Cunningham, exclusive copyright image Sun News Austin