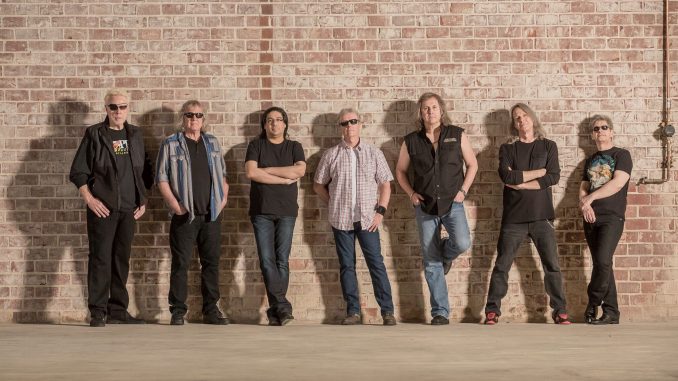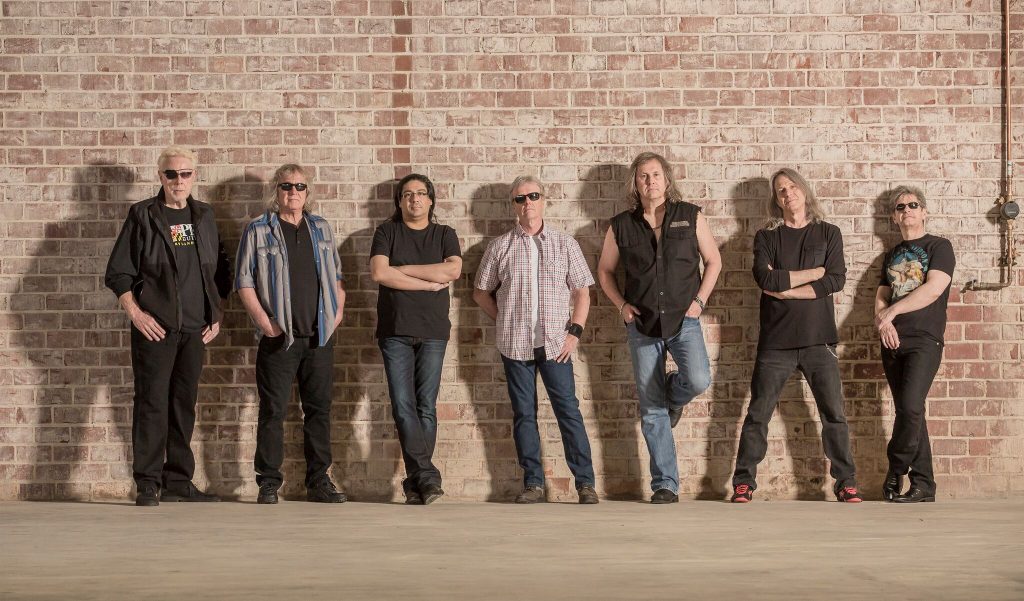 After more than 40 years and 30 million albums sold, the rock group Kansas has a whole new audience thanks to the TV show Supernatural. Their smash hit Carry On Wayward Son has been used for every season finale of Supernatural, which begins its 14th season in October. That is also when I will be attending their concert in Pittsburgh, part of a nation-wide tour that will witness a performance of the complete Point of Know Return album from 1977.
Texas fans will be treated to three Kansas concerts. The first, right here in Austin on Aug. 24, will feature many of their favourite songs, while their Nov. 2 appearance in San Antonio (and Nov. 3 appearance in Dallas) will be part of the Point of Know Return tour. That will include their megahit Dust in the Wind.
In an interview for Sun News Austin, vocalist Billy Greer told me the San Antonio concert will have "at least one if not two songs that weren't played live" since they were recorded. This follows the trend begun with their 2017 tour which witnessed the entire album Leftoverture performed live. One of the songs from that album, Questions of my Childhood, had never been played live since its studio recording 40 years earlier.
When he was a teenager, Greer said he saw The Beatles on the Ed Sullivan shows and thought "that looks fun! An older friend who became my mentor turned me on to new music by Vanilla Fudge, Cream and The Allman Brothers who changed the face of music. Later I got into Yes and Gentle Giant. And I became a fan of Kansas even though I never got to see them."
In the early 80s Greer played in an Atlanta band with Steve Walsh, who was part of Kansas on the Point of Know Return album. Their band, Streets, saw the release of a hit tune Cold Hearted Woman. "After Streets broke up, I thought I might have to put my degree to work," said Greer. His first job after obtaining a Bachelor of Science degree in psychology was with the department of human services in Tennessee. He had the tough job of investigating child abuse and neglect cases.
Fortunately he was able to stay in the music industry: when Walsh opted to return to Kansas in 1985, Greer followed, and has been with Kansas ever since. "I was just shocked" to be asked to join Kansas, which was already an iconic band, said Greer. He and his family and friends "threw a big party" to celebrate.
I asked Greer if he had any idea that he would be with Kansas for a third of a century and still counting. "Hell no!," he replied. "I remember having talks with Phil Ehart (one of the founders in 1973) in the mid to late 90s, and he said he didn't know if it would last. We were dropped by MCA Records. It was a long hard road to climb out of the abyss. We played small venues for 5 to 6 weeks at a time, go home for a week, and start again." Greer identified a key factor in their longevity: "We had a loyal base of fans all around the country."
Of all the Kansas songs, he says Miracles Out of Nowhere from 1976 is his favourite. "It's a dynamic, right-in-your-face Rock n Roll. A fun song with lyrics that across time and distance are just as relevant today." While he enjoys the Foo Fighters now ("I like their attitude") it is still the oldies that Greer has a special fondness for. "I guess I'm just stuck in time."
Photo: Credit: Michie Turpin.  L to R is Richard Williams, Billy Greer, Zak Rizvi, Phil Ehart, Ronnie Platt, David Manion, and David Ragsdale.
The band is currently comprised of original drummer Phil Ehart, bassist/vocalist Billy Greer, keyboardist David Manion, vocalist/keyboardist Ronnie Platt, violinist/guitarist David Ragsdale, guitarist Zak Rizvi, and original guitarist Richard Williams.
For tickets to Kansas in Dallas, visit the website of the Majestic Theatre: www.majestic.dallasculture.org
For tickets to Kansas in San Antonio, visit the website of the Tobin Center: www.tobincenter.org
For tickets to Kansas in Austin, visit the website of the Nutty Brown Amphitheater:
www.nuttybrown.com