Oil Can Harry's in Austin hosted the second annual Midnight Monster contest on Halloween night. This is not just for a fine costume, but performance art. Each of the six contestants put on a show lasting about 8-10 minutes each.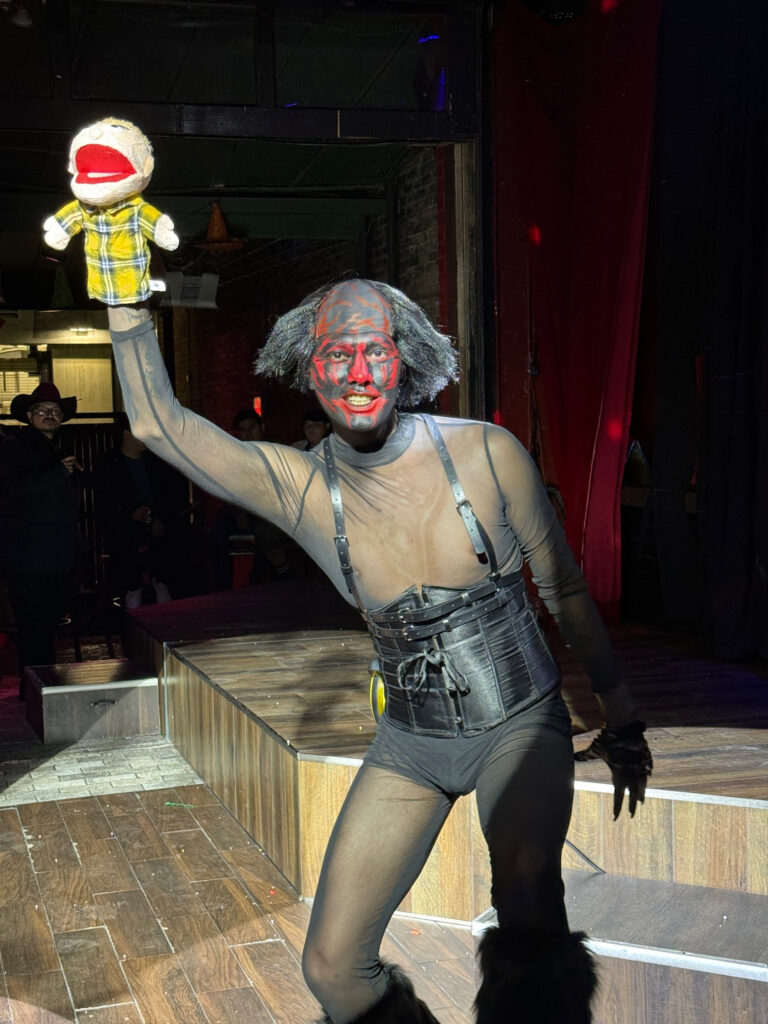 The winner was an actor named Gator-gorr, a performer who entranced the audience of ghouls with his evil puppet. One of the other contestants who sent a fright through the crowd is also shown here.
As last year, the best entertainment of the night was hosted by Oil Can Harry's. It was also pleasant to spend Halloween night indoors, as it was way too chilly outside with a record-setting low temperature for an Austin Halloween. With some great drag acts, this was, once again, a showcase for the best horror acts in the city. Congrats to all involved!