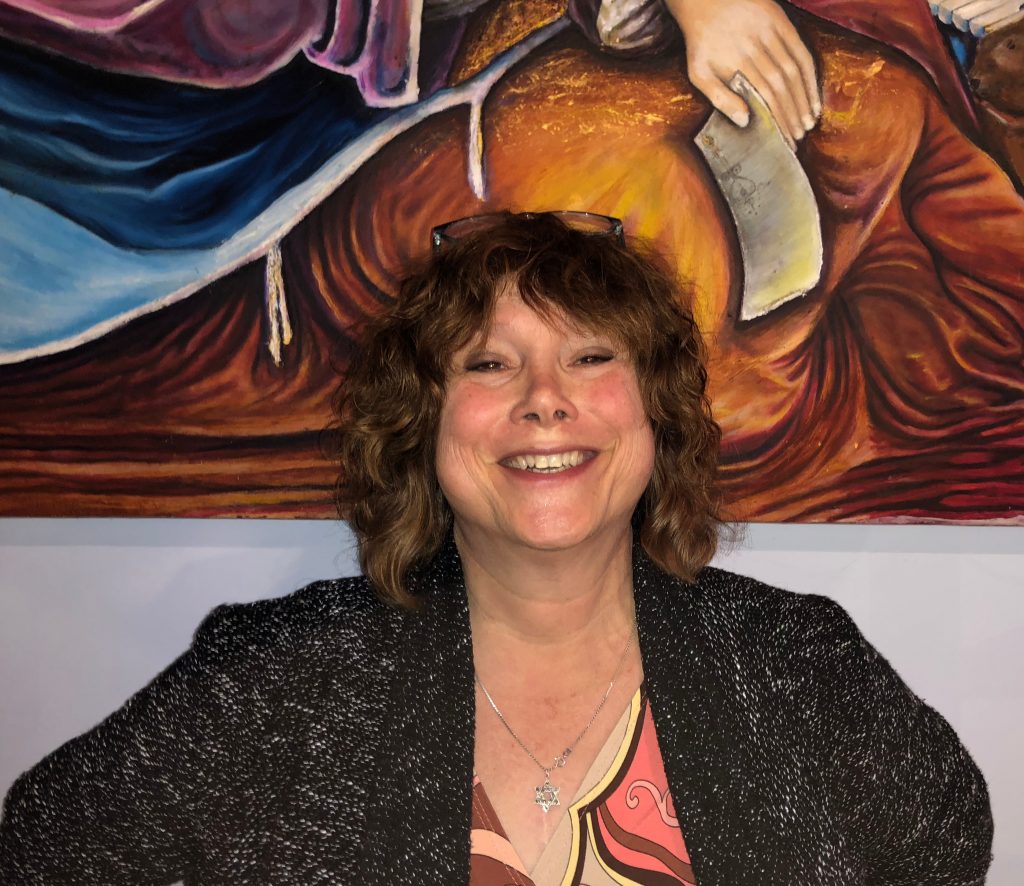 When you are told early on in a musical that the lead male character Bruce, the father of the family being portrayed, is going to commit suicide, you know it's not your typical musical. The oxymoronic title leaves the audience ill-prepared for what is in store.
This is a prismatic view of a life, with shards of memories presented by a narrator like a stream of consciousness. This is none other than Alison, daughter of Bruce, who is supposed to be a 43-year-old woman. I don't know how old Sarah Marie Curry is, but she appears far too young to convincingly portray a middle-ager. This would not be too much a problem if it were not for the fact a teenage Allison, played by Taylor Flanagan, looks too close in age to Curry. This is nothing against them: both are fine actresses who handle this formidably difficult play with aplomb.
Unlike most musicals this one has a lot of spoken dialogue, given a special twist by a deaf character, Joan, whose speech is projected on the wall so the audience can understand what she is saying. Sandra Mae Frank portrays Alison's love interest Joan. This play is based on a graphic novel by Alison Bechdel, and was made into a musical by Lisa Kron and Jeanine Tesori in 2015, the same year gay marriage was made legal in the U.S. The action covers a period from about 1976 to the 90s, a time when coming out as a lesbian was still largely taboo.
The fact that Bruce is also a closeted gay man makes Fun Home a gay home. Alison learns her secret is not the only one ready to tear apart the perfect American family with an adoring wife and three kids. She says her father's "tawdry love can only flourish in the shadows." But due to the transformational values of the populace in regard to gay relations, the edginess that would have been there in a play done 25 years ago now merely seems quaint. How many guys over 40 these day haven't had a gay fling? Nonetheless, when this play hit Broadway it won the Tony Award for Best Musical (2015).
There is a dash of literature in the play when Bruce gives the teenage Alison a book about Colette, a famed French lesbian who died in 1954. Did Bruce know his daughter was gay? Alison confronts him on this. "Did you know what you were doing when you gave me that book?" she asked, literally as a cry for redemption. Bruce responds laconically with "I don't know." It would have been a perfect moment to advance the story but the audience is left starting at a blank wall of denial.
While entirely incidental to the plot, if one can term these cameos of life a plot, the kids steal the show with a hip-gyrating number (Come to the Fun Home) performed as an advertisement for their father's funeral home. Interment has never been made so enticing.
Other cast members who make this ensemble a delight to behold are: Mariela Denson as Small Alison, James Lindsay as Bruce, Alejandra Murga as Helen, Dave Hawk as Roy, Devin Gramling as Christian and Eric Judge asBrucen. Fun Home is directed by the founder of Ground Home Theatre, Lisa Scheps, whose cheery personality lights up even the bleakest of productions. When she saw this musical on Broadway, she said "it really grabbed me. I left the theatre feeling so many things…my own coming out experience, the communication (or lack thereof) in my family of origin, and all my life's big milestones replayed in my mind." Her five weeks of rehearsal certainly paid off as this production in the round ensures we cannot find a hiding place for the skeleton that is usually kept in the closet.
Fun Home is being performed through Dec. 22 at Ground Floor Theatre in Austin. Visit the website for tickets: groundfloortheatre.org
Photo by C. Cunningham