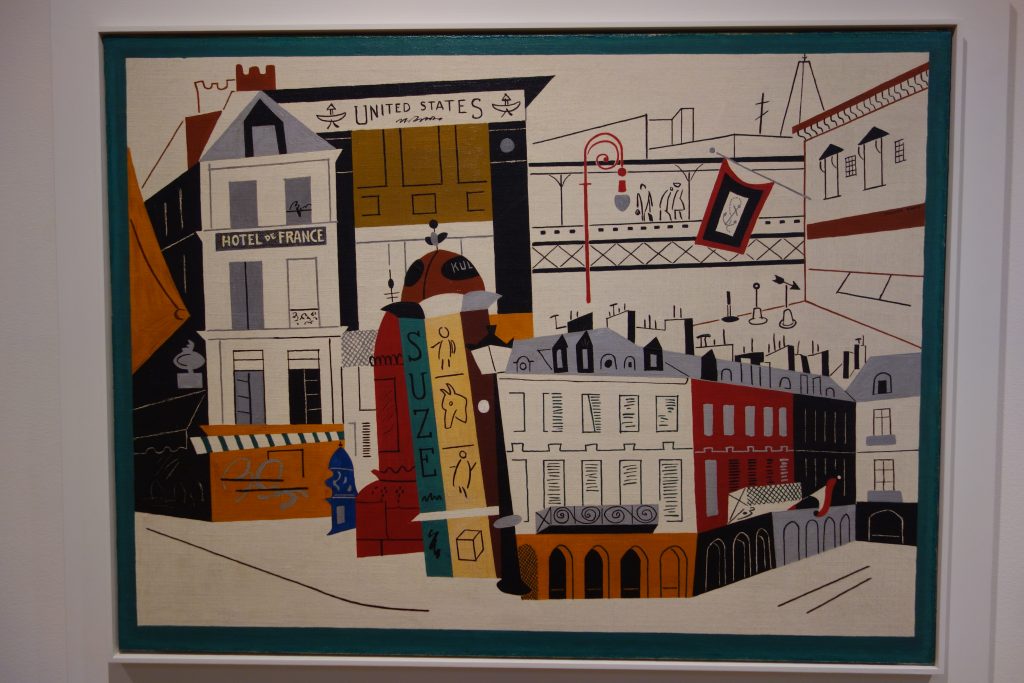 The Bridge at Andorra in the tiny country between France and Spain was done by Henry Strater in 1920. Strater toured Spain between his first summer in Ogunquit, Maine, in 1919 and his visit to Paris in 1920. In 1922 Strater met Ernest Hemingway in Paris at an afternoon tea organised by the notorious Ezra Pound. "We were both in a fledgling state in our respective arts," Strater said about himself and Hemingway, whose profile portrait he painted that year. Hemingway thought the portrait made him "look too literary, like H.G. Wells," so Strater did a second portrait making him look like a boxer ready to punch someone. Both extraordinary portraits are on display at the Ogunquit Museum of American art, which Strater founded in 1953.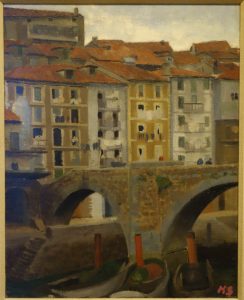 It is part of a current exhibit on American Artists of the Paris Salon, and visitors to Maine can now get a double treat of paintings done by American artists in other countries from 1860-1931. The Portland Museum of Art is now showing Americans Abroad, with works by Winslow Homer, Abbott Whistler and Frederick MacMonnies.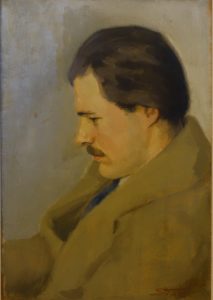 Among the delights here is the 1900 watercolor In the Luxembourg Garden, Paris by the Boston-born artist Florence Robinson. A few people are shown indistinctly – Robinson concentrates on the architectural power of the trees in greens, yellows and browns.
A work in the Fauvist style which emphasized bold colours is by California-born Marguerite Zorach. While in Paris in 1910 and 1911 she met Picasso, Gertrude Stein and the famous Fauvist painter Henri Matisse. This inspired her to paint Les Baux in 1910. The exhibit has two more of her works, including the extraordinary Garden from 1914.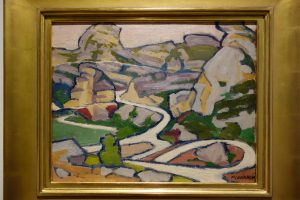 While most paintings predate 1915, a late work from 1931 by Stuart Davis bears mention. Entitled New York-Paris No. 2, it embodies the combined influence of both America and France, where so many Americans of the early 20th century worked. He first visited Paris in 1928. Here he merges subjects from both cities: buildings are blocky, colourful forms while the subway and skyline at upper right are outlined in black and white.
The exhibit in Ogunquit also displays many important and rare early publications including the first issue of This Quarter from 1925 with stories by Pound and Hemingway. The offerings in Portland and Ogunquit will richly repay close study.
Americans Abroad in Portland, Maine shows through Dec. 2, 2018. The Ogunquit museum will show its works until it closes for the season on October 31, 2018.