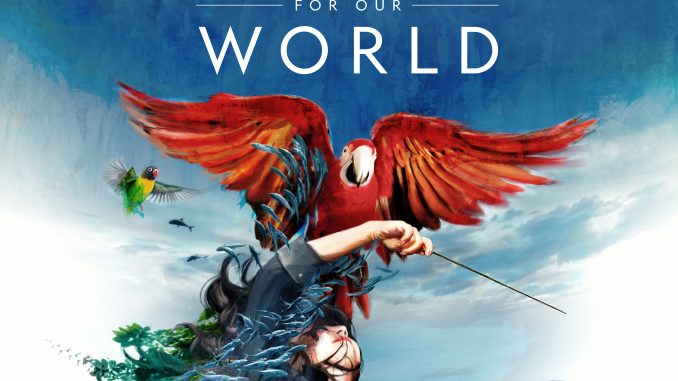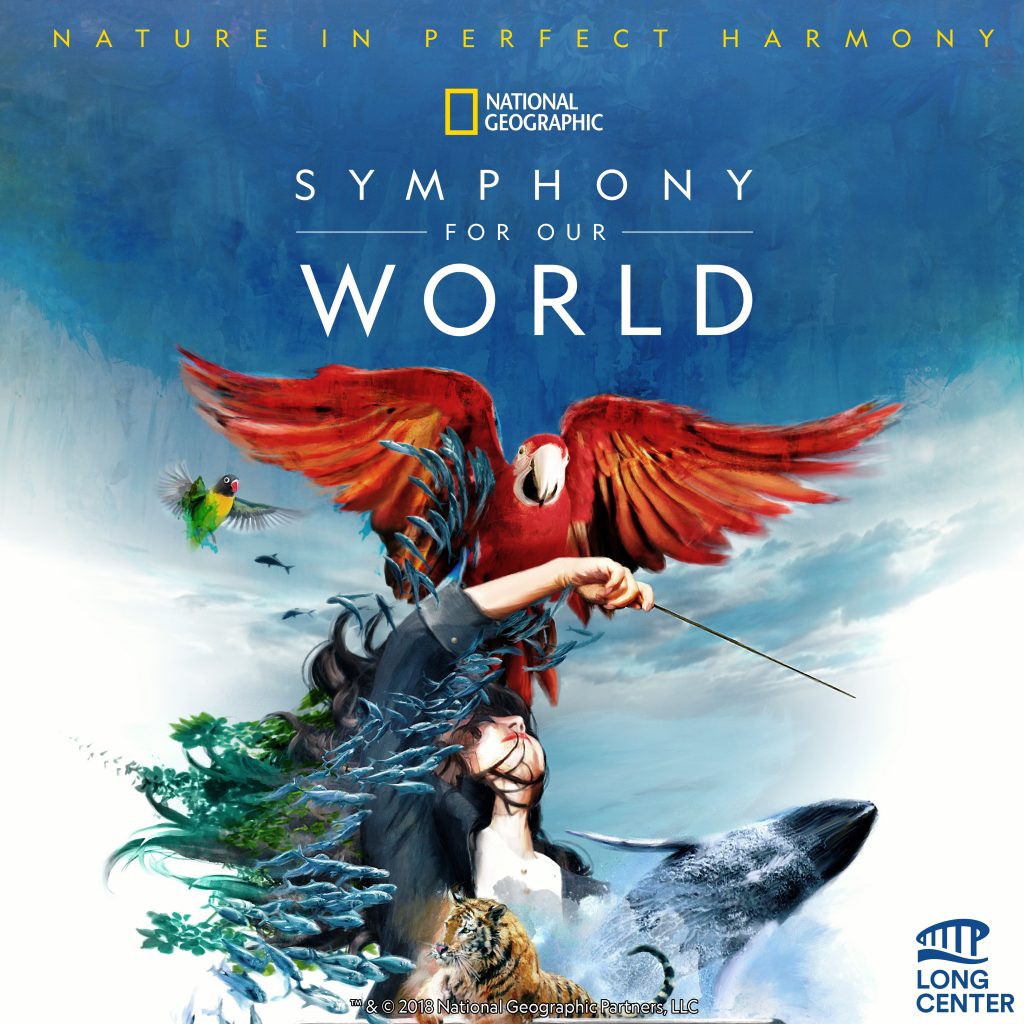 The Long Center for the Performing Arts is pleased to announce the Austin premiere of National Geographic: Symphony for Our World, a new partnership between National Geographic Partners and Jason Michael Paul Entertainment, Inc., on July 28 at 8 p.m. in Dell Hall. Combining stunning National Geographic natural history footage with a live performance of the theme—created by Emmy- and BAFTA-nominated Bleeding Fingers Music and featuring composers Austin Fray and Andrew Christie—by the Austin Symphony Orchestra, Symphony for Our World is a breathtaking musical journey through some of the world's most incredible wildlife spectacles. The show, which recently thrilled audiences with a special, sold-out preview in San Francisco on Earth Day, April 22, will travel to more than 25 cities in the U.S. and around the world. Tickets are on sale at thelongcenter.org.
This inspiring 90-minute performance will feature groundbreaking imagery and storytelling from 130 years of beloved National Geographic history matched in perfect synchronization with a live orchestra and choir for each engagement. Driven by a five-part composition, Symphony for Our World pairs artistry with science as it brings viewers from the depths of the sea, up to the coastlines, onto land, through mountains and finally into the sky. Each environment will be accompanied by a different orchestral movement, resulting in a powerful musical tribute to the beauty and wonders of our wild world.
"National Geographic has inspired generations to explore, understand and protect our world. Bringing this type of storytelling to life in symphony is an incredible honor," said Jason Michael Paul, President of Jason Michael Paul Entertainment, Inc. "We're bringing together everything I've learned from over 20 years in music production with National Geographic to create something truly special."
"We're excited to share the breathtaking beauty of our world in this unique symphonic format with our partner Jason Michael Paul Entertainment, Inc., a prominent leader in film orchestra projects," said Rosa Zeegers, Executive Vice President, Consumer Products and Experiences at National Geographic Partners.
"Combining National Geographic's stunning and signature visual storytelling with original music from award-winning composers will bring the story of our planet to life in a truly special way for audiences all over the world."
Additionally, a DVD featuring a one-hour special that aired on NAT GEO WILD on Earth Day (April 22, 2018) is available for purchase via online vendors (Amazon, shop.nationalgeographic.com, and others) and on the Symphony site www.natgeo-symphony.com; the DVD is $19.98 online and will also be available for sale in Dell Hall at the Long Center.
For all performance dates and ticket information, visit www.natgeo-symphony.com. Additional updates are available on Twitter and Facebook.
About Jason Michael Paul Entertainment
A pioneer and leader in the live symphonic concert industry, Jason Michael Paul Entertainment, Inc. has been responsible for producing world-renowned concerts including events for The Three Tenors, Luciano Pavarotti, Dear Friends ~ Music from FINAL FANTASY, More Friends ~ Music from FINAL FANTASY, PLAY! A Video Game Symphony, rePLAY: Symphony of Heroes, The Legend of Zelda- 25th Anniversary Concerts and The Legend of Zelda: Symphony of the Goddesses. For more information, please visit https://jmpent.com.
About National Geographic Partners LLC
National Geographic Partners LLC (NGP), a joint venture between National Geographic and 21st Century Fox, is committed to bringing the world premium science, adventure and exploration content across an unrivaled portfolio of media assets. NGP combines the global National Geographic television channels (National Geographic Channel, Nat Geo WILD, Nat Geo MUNDO, Nat Geo PEOPLE) with National Geographic's media and consumer-oriented assets, including National Geographic magazines; National Geographic studios; related digital and social media platforms; books; maps; children's media; and ancillary activities that include travel, global experiences and events, archival sales, licensing and e-commerce businesses. Furthering knowledge and understanding of our world has been the core purpose of National Geographic for 130 years, and now we are committed to going deeper, pushing boundaries, going further for our consumers … and reaching millions of people around the world in 172 countries and 43 languages every month as we do it. NGP returns 27 percent of our proceeds to the nonprofit National Geographic Society to fund work in the areas of science, exploration, conservation and education. For more information visit natgeotv.com or nationalgeographic.com.
About Bleeding Fingers Music 
Emmy- and BAFTA-nominated Bleeding Fingers Music has assembled an exceptional and sonically diverse roster of composers to create superlative original film and television scores. Co-founded by Hans Zimmer, Extreme Music CEO Russell Emanuel, Steven Kofsky and SonyATV, the company's core belief is that collaboration breeds innovation and working in an environment where the gifted are empowered to be adventurous, experimental and creatively generous results in extraordinary music. Our 20 state-of-the-art studios based on Zimmer's world-renowned campus and our best-in-class production team allow us the ability to produce music at the very highest standard. Bleeding Fingers has created original music for productions including Fox's The Simpsons, BBC's Blue Planet II, Planet Earth II, and Big Cats, National Geographic's Diana: In Her Own Words and Challenger Disaster: Lost Tapes, Sony's Snatch (TV), Netflix's original Dope, History Channel's Mountain Men and BBC America's Top Gear.
About the Long Center
The Long Center, a 501(c)3 non-profit organization, is an iconic, world-class performing arts center located in the heart of downtown and serves more than 450,000 individuals annually. As Austin's Front Row, the Long Center is home to the Austin Symphony Orchestra, Austin Opera and Ballet Austin, and was "built by the community, for the community." By providing an impressive and diverse array of programming, The Long Center offers Austinites a place to experience remarkable entertainment and live arts together. For additional information and ticket details, please visit TheLongCenter.org or call (512) 474-LONG (5664).
Sun News Austin will be publishing a review of the concert on July 29, 2018