The Lady Bird Johnson Wildflower Center is already bustling with visitors, as the blue bonnets are reaching their annual peak now. The Center expects thousands more on the biannual weekend plant sale, Apr. 13(members only) and Apr. 14.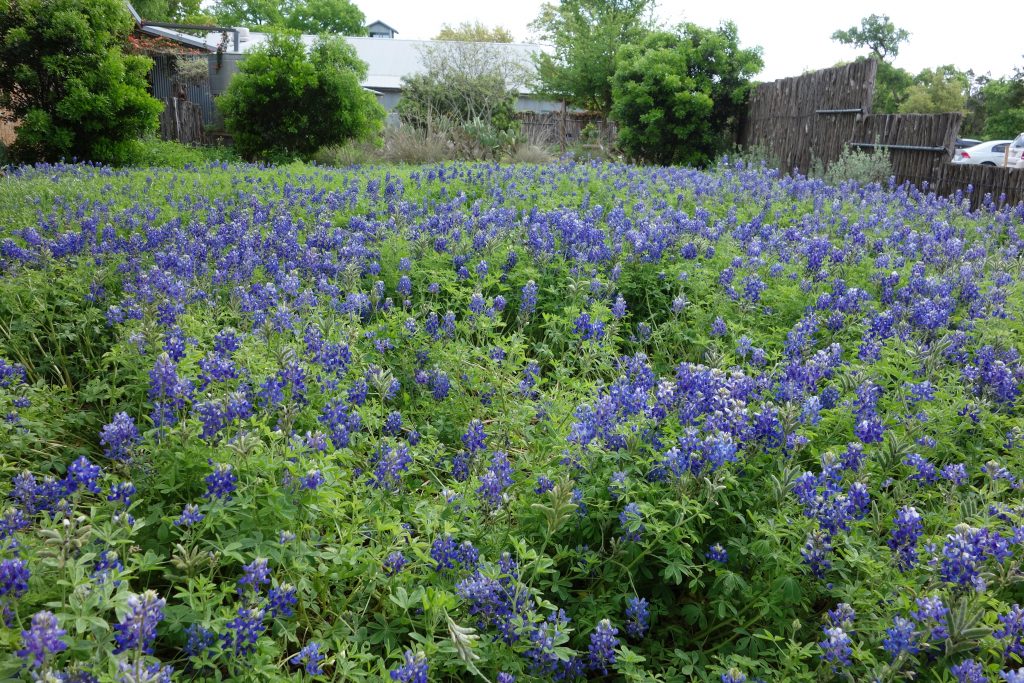 A special part of the sale are hundreds of species of Texas natives, but while you are there make time to visit the Arboretum to learn about Texas history too. There you will find a large circular tribute to trees that have played a major part in the creation of our state. Along with informative signs are live oaks descended from famous Texas trees. The most recent addition, just 2 weeks ago, is from the Goose Island Oak. At an age of a thousand years, it is one of the oldest in the state.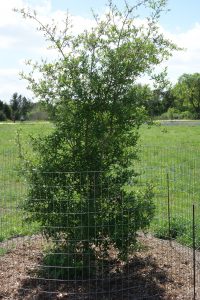 Other examples are the Old Evergreen Tree in Lincoln, which sheltered the first Europeans in central Texas (back in 1714), three trees collectively known as Battle Oaks, right here on the UT campus in Austin, Auction Oaks (also in Austin; it's young growth in the Arboretum pictured here), and the Deaf Smith Oak in La Vernia. In 1835 Stephen Austin, namesake of the city, sent out his best scout to discover the location of the Mexican army. That scout, Erastus "Deaf" Smith, spotted the opposing forces after climbing high onto this tree. Upon learning of the size of the Texas force, the Mexican army withdrew to San Antonio.
The Wildflower Center began at a location near the airport in 1982, moving to its present location in 1995. From a mere 34 acres, it has grown to 289 acres. Instrumental in its creation was Lady Bird Johnson, who said the Center had to be easy on the land and reflect the history of Texas. She engaged the best landscape architects, and the tradition has been carried on by the next generation with the Luci and Ian Family Garden. Luci Baines Johnson recently funded the construction of Lynda's Library as a birthday gift to her sister. When opened this summer it will provide shaded seating and a collection of children's books. As the Center is part of the University of Texas, the library is being fabricated on the UT campus.
For more about the Lady Bird Johnson Wildflower Center, visit their website: wildflower.org