On Nov. 9, U.S. Senator Joe Manchin announced he will not seek another term for the Senate. It now seems likely he will announce a third-party candidacy for the presidency. In an appearance in Austin on Sept. 23, he explained his vision for America. (He is pictured here with Dr. Cliff Cunningham, managing editor of Sun News Austin)
Speaking at the Texas Tribune Festival, he spoke about the primaries, which are the precursor to the general election coming up in November 2024. "In the Democratic or Republican primary roughly 10 million people on each side elect who is going to be representing that party. So 20 million people make a decision on who you get to vote for. There will be about 160 million Americans voting. That's not much of an opportunity to have any type of challenge or any type of an option. So with regard to a third party, neither party can win without the independent voter – without that swing vote you can't win."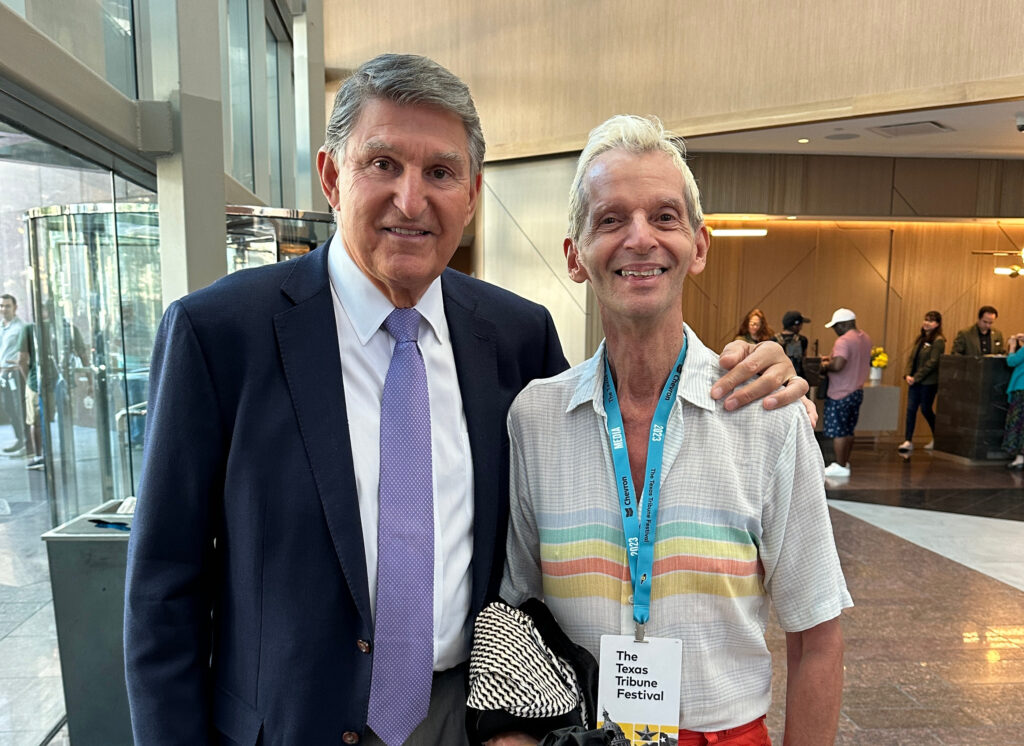 While it may be a pipe dream, Manchin sees the potential of a third-party bid for the presidency as a way to achieve some consensus in a deeply divided America. "If all the people in this room were in the middle, and you're saying 'we haven't decided who we are going to vote for yet but we are trying to find a person who will defend a position that we think grows America and keeps us on track.' You are going to force the extreme left and the extreme right to come back to the reasonable, sensible middle. Right now the business model is the further I can push you apart, the more that you will get involved. The business model is to keep you divided."
Manchin said "We are in trouble right now, and I've never been more concerned. If I can destroy your faith in an orderly transfer of power and you don't have faith in the judicial system, I guarantee you won't have the country we have today. That's why I'm concerned."
To address his concern, Manchin laid out the game plan for a third-party candidacy. He envisions putting together a team, a so-called Republican and a so-called Democrat as a president/vice president team that is bipartisan to share leadership to bring the country together. Now that the Speaker of the House has said this country deserves the "wrath of God," which is a clarion call for Civil War, one might wonder at the prospects of bringing the country together by a third-party bid.
Manchin said it would be a danger to put the former president back in the White House; the senator voted twice to impeach DT. "If I run I will be running to change the direction this country is in. A lot of the people Pres. Biden has have gone far left, further than I can stomach. Don't be afraid to speak truth to power."
We will know soon if Manchin lays down the gauntlet in an effort to defeat Joe Biden.