City slickers like myself tend to romanticize the "country," so when I have a staycation, as I'm doing now at The Little Star Ranch in Somerville, I am somewhat surprised by all the sounds. I'm sitting outside on the five-acre property near an unlit firepit, with "winter" weather of over 85 degrees, waiting for the too-hot sun to set.
Dogs are yelping, barking, and squealing, and birds are chirping. I detect movement in the dry grasses, lizards perhaps? There are faint rumblings from cars in the distance, and although there's no highway, the whoosh of automobiles reminds me that even the countryside is not like in my imagination. The trees are as still as sculptures, each live oak bending branches towards the other, creating a canopy of stillness. I delight in the almost pristine silence.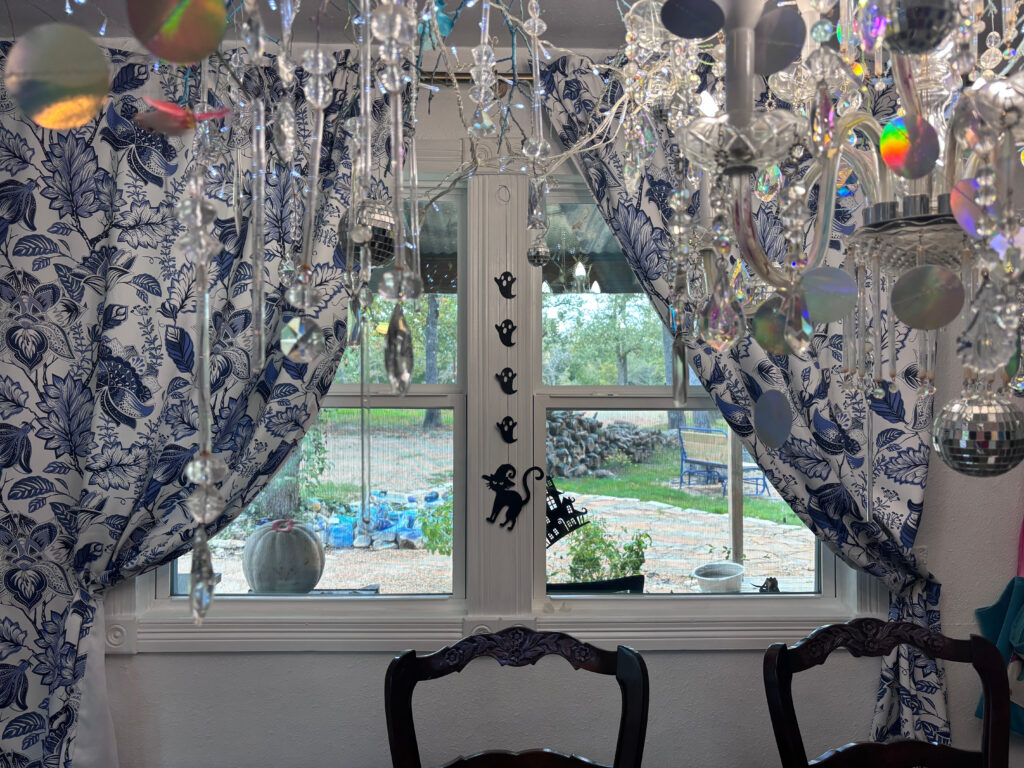 I went inside to make some dinner in the almost psychedelic kitchen off the eclectic dining room. A hand-made embroidered trilogy of wooden branches, plastic, crystal squares, ovals, and teardrops hangs from a chandelier, which is the centerpiece of the dining/living room. The smart bulbs changed color, and I chose a muted lime green. After my meal and right before sunset, I sat on the screened-in porch amongst massive crystals of sapphire, selenite, jade, and fossils found on the property. The two sofas were plush with pillows reupholstered by Gay in a splash of color. And then I saw a herd of deer, six of them. Turning to my right and unexpectedly, I spotted a small raccoon with a distinctly Halloweeny orange and black tail. And then, from out of nowhere, two red Cardinals played in midair, then flew away.
Not wanting to miss Mother Nature's greatest show on earth, I had to run back to the kitchen as the mild whistling tea kettle was calling to me. By the time I finished stirring my Earl Grey, the sun was gone, and the air was thick with mildew and darkness.
Fashion jewelry designer "Sugar" Gay Isbar, Canadian by birth, Texan by choice, purchased the ranch several years ago to turn it into an eclectic Airbnb, especially for Austinites who want to get away from the city for a weekend or special occasion. https://gayisber.com/ Some of her wild jewelry hangs from the walls of the ranch as statement art pieces while her paintings are in just about every room. Posters and Canadian scarves adorn the walls while all the window dressings and shower curtains are 100% originally Gay Isbar made.
The property is easily accessible, although there is thick brush in the wooded parts, so wear boots and longer pants to cover your legs from thistles and bugs and other crawling things. This getaway ranch is low-key and best for writers like me, artists, and other creatives who want quiet solitude and to dabble in their art. There's a picnic table outside a refurbished container that sleeps two. The main bedroom inside the house has a queen-sized bed with super comfy pillows. Don't talk to me about pillows. I'm the world's pickiest, finikiest pillow watchwoman. Gay's pillows were the best. I need to get the brand name.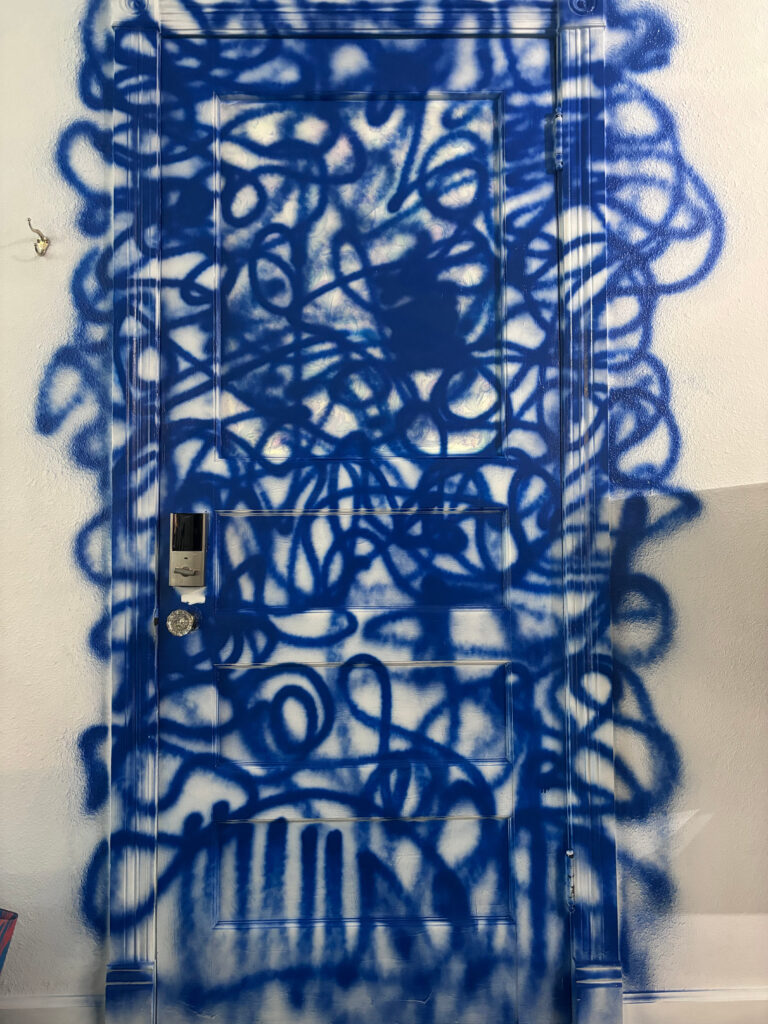 For bookings and reservations, go to: https://www.airbnb.com/rooms/50212833?source_impression_id=p3_1699490616_Q83%2F0kCdS9bbsCV3