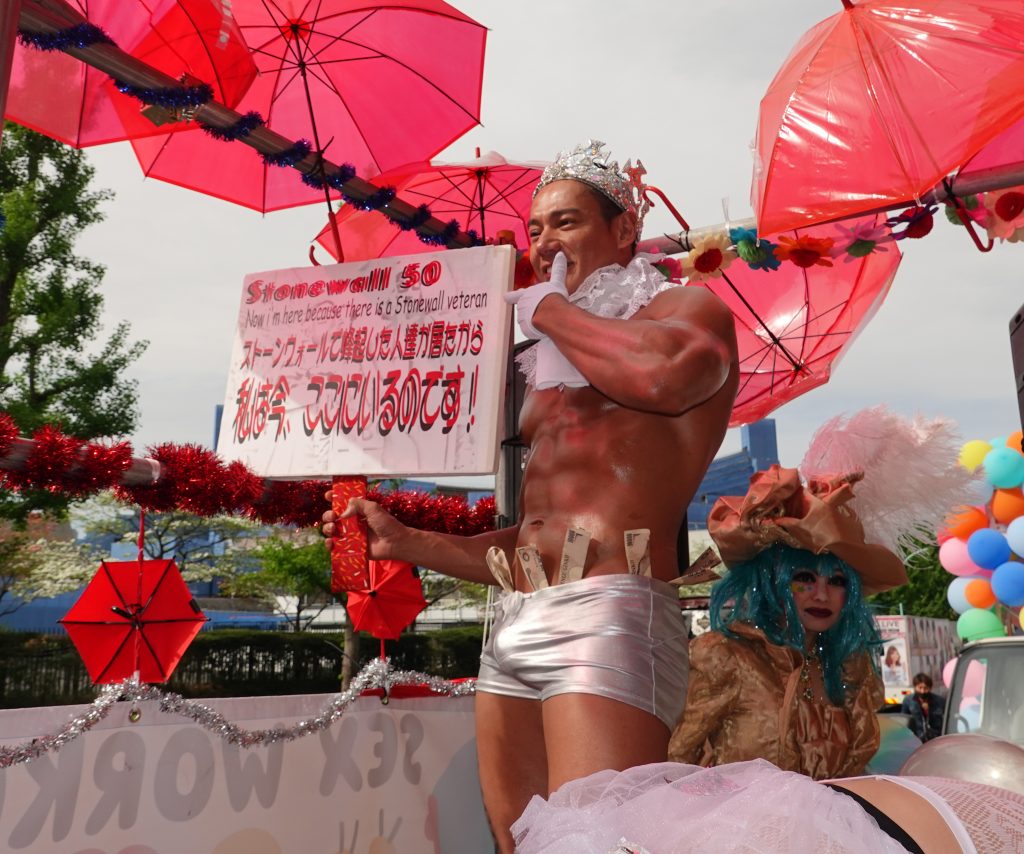 Tokyo, the world's most populous city at 35 million, held its Gay Pride parade on April 28 and Sun News was there to cover the event!
The lead picture shows a guy on one of the many floats holding up a sign that reads "Stonewall 50: Now I'm here because there is a Stonewall veteran." The year 2019 marks the 50th anniversary of the Stonewall riots in New York City that began the gay rights movement. The film The Road to Stonewall 50 was screened on an Atlantis gay cruise that ended in Yokohama, near Tokyo, the day before the parade. The documentary filmmakers Charles Ignacio and John Catania were on board the Norwegian Jewel ship. Their film included a segment on the struggles and successes of Hong Kong and Southeast Asia's gay community. Several people who were on the cruise actually took part in the parade.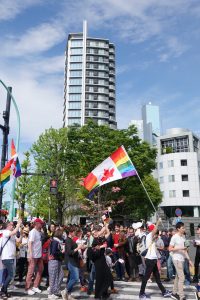 The gay communities of Europe and Canada were represented in the parade, as two other photos here show. The warm, sunny weather in Tokyo was perfectly timed for the parade, which included thousands of marchers and a huge audience that even included men from Russia.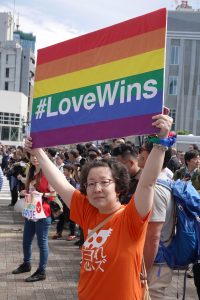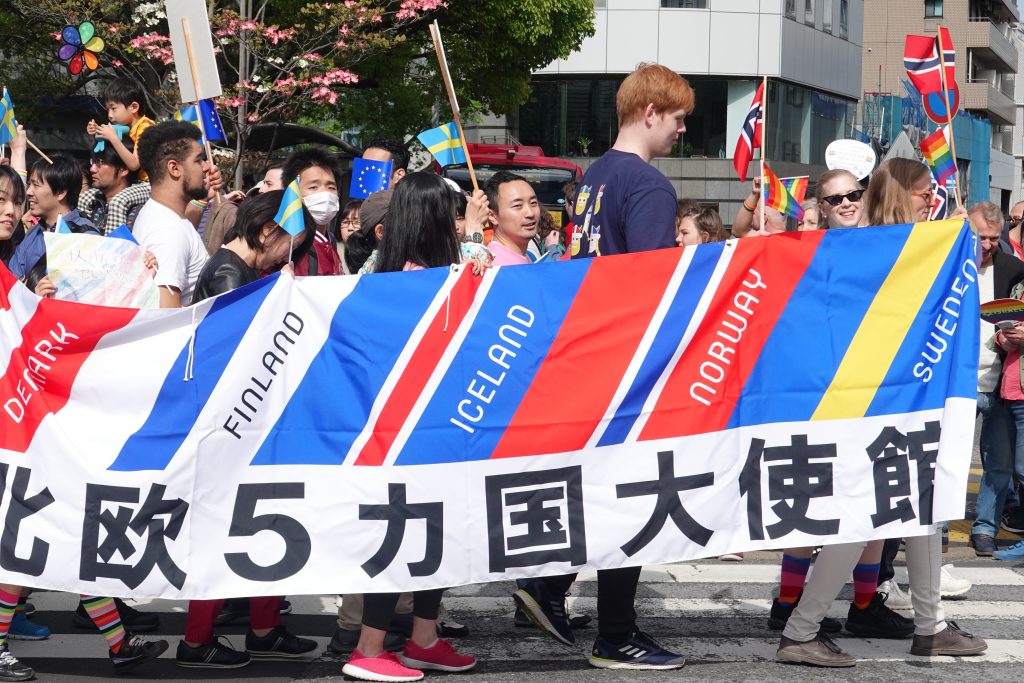 With a theme of Love, the parade was a great success and a fitting tribute from the other side of the world that was sparked by those events in New York City half a century ago.