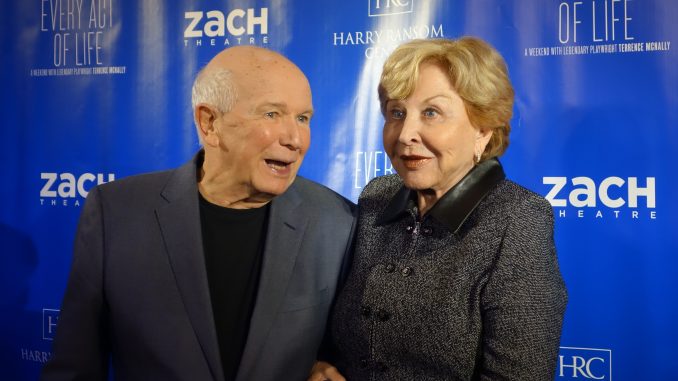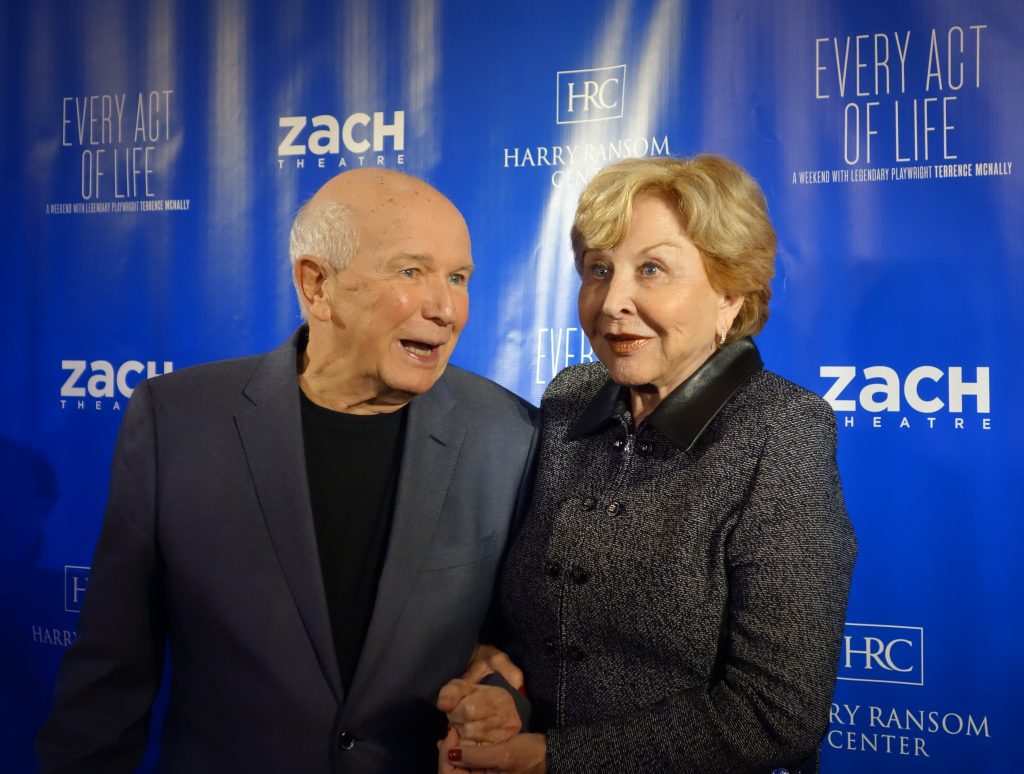 "A play isn't finished until the last character enters." So said Terrence McNally at his 80th birthday celebration, held at Austin's Zach Theatre on Nov. 12. The 'last character' he referred to is the audience, without which there can be no play, but in this case McNally himself was in the audience and simultaneously the star of the show.
One of Broadway's greatest ever playwrights, McNally was raised in Corpus Christi, so Texas was the obvious place for the stars of stage and screen to descend to celebrate his birthday. On hand were two iconic stars of The Waltons TV show, both of whom won Emmy awards: Michael Learned (Mother Walton) and John-boy himself Richard Thomas. Multiple Tony award winner Chita Rivera was on hand, along with John Glover, whose TV roles include an appearance on Star Trek: Deep Space Nine and the role of Lionel Luthor in Smallville.
Christy Altomare, the young star of the current Broadway musical Anastasia, regaled the audience with her vocal performances while the actors reprised various roles from famous McNally plays.
The day before the Zach event, McNally spoke at a screening of a newly released biographical movie, Every Act Of Life. A play he described as a "perfect play for a little boy to see" was The King and I, so he must have been pleasantly surprised to witness the finale of his birthday celebration at the Zach: a scene from The King and I where the King of Thailand is taught to dance by the woman he hired as a tutor.
Asked what he might identify as the favourite play from his own repertoire, McNally amusingly replied "I'm embarrassed to say most of them! The last thing a playwright will say is 'it's only a play.'"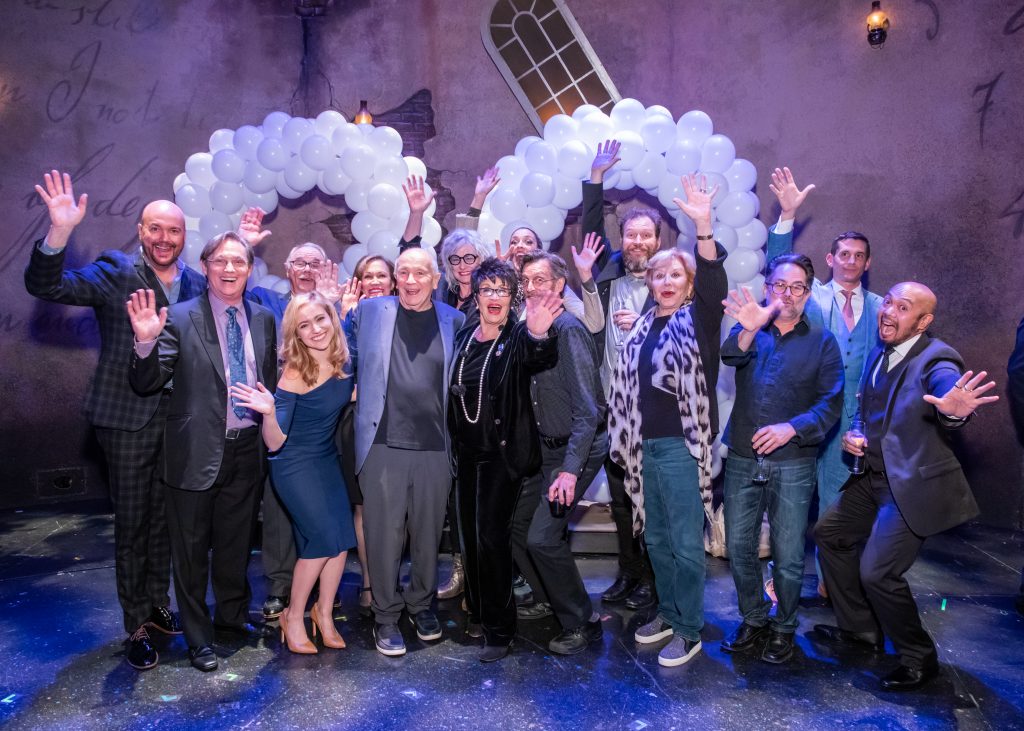 In 2019 the Zach will be staging his latest play, Fire and Air. McNally is modestly keeping his expectations low for this new effort. "A play is only as strong as its weakest element. Every element has to be just right to capture that lightning in a bottle. We hope to bring something wonderful to you guys."
He drew a comparison between novelists and playwrights, explaining that "no sight is more depressing than watching people leave at the end of the first act. A novelist doesn't get that. If I don't like a book I can throw it across the room if I don't get past page 60, but a playwright knows" when the public has a negative opinion. Writing a book is also a solitary experience in most cases, but "playwrights work with actors, directors, producers, etc. Everybody has an opinion."
His first play (in 1964) was a flop, but since then he has been showered with awards including an Emmy, 2 Tonys, a Pulitzer and numerous Drama Desk awards. Most members of the public will most remember McNally (an icon in America's gay community) for his 2000 play, The Full Monty. In many ways his life been the Full Monty as most of it has been very publicly exposed.
It is all grounded in his high school English teacher, Maurine McElroy. "She said write about what you know," reminisced McNally. That he has done, to his great credit and the enjoyment of millions around the world.
Photo credits: 80th birthday photo with entire cast: Charles Quinn
McNally and Learned: Cliff Cunningham