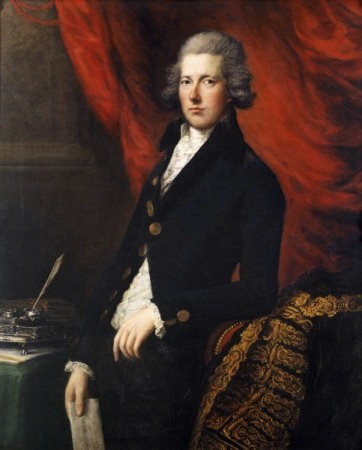 This book, which has a message for society today, focuses on the political culture of England in the 1790s, particularly as it pertains to popular radicalism. Born to a great extent in the revolutions in America and France, radicalism was naturally seen by the British government as a threat. As author Jon Mee writes at the outset, the government used "all the resources of the state to extirpate it."
Mee is Professor of Eighteenth-Century Studies at the University of York, author of a 2011 book that examined conversation from 1762 to 1830 as it related to politics and the community at large. This book transfers his gaze from conversation to print culture, and narrows his focus to a single decade that saw the establishment of the London Corresponding Society. This was an innocuous name for a London-based organisation founded in 1792, a study of which comprises much of this book.
The aim of the LCS was to "broaden the processes of political discussion and the printed circulation of ideas." Sounds benign, but think of what is happening today on Facebook being used as a platform for radical hate speech and the manipulation of the electoral process of Western democracies by Russia and other Communist states. It was something akin to this that faced the British government, and particularly Prime Minister William Pitt (pictured here), in their relationship with the LCS. At stake, in the eyes of Pitt, was nothing less than the fate of the nation. He twice accused the LCS of plotting to kill King George III, and in the last portion of this book Mee looks at four key players and their fates.
In its formative years LCS member Charles Bone proposed that political books be given to members in return for their membership dues. "By this means, "Bone wrote, "a uniformity of sentiment would be produced in the whole Nation, in proportion to the diffusion of knowledge." Mee describes this notion as "print magic" which "brings with it the idea of an ultimate union as the terminus of discussion and debate." Francis Jeffrey, writing in the Edinburgh Review in 1801, wrote that the cultural pretensions of men in print had stoked the fires of the popular radicalism of the 1790s. "Shoemakers and tailors astonish the world with plans for reforming the constitution," he wrote. This "transformative power of print," as Mee terms it, is a key factor in his analysis.
Consider for example one of the four key players I mentioned, namely Robert Merry, who "retained a confidence in the 'electric' power of print to spread enlightenment on a global scale." Merry made a name for himself in his short life, dying in 1798 at age 43 in the United States, where he fled to avoid incarceration in England. The literary figure Hester Piozzi, who knew him personally, described Merry as a "scholar, a soldier, a wit, and a Whig." But she also called him "artfully wicked."
The French Revolution gave Merry "a new direction," one that Pitt could hardly agree with. Merry's contemporary John Taylor wrote that Merry "would most willingly have promoted the destruction of the British government, if he could have entertained any hopes of profiting in the general scramble for power." Merry wrote that he wished he could sleep for two centuries "and then awake to a new order of things!" He would likely die of shock if he really did come back now to see a monarch firmly on the throne of England, and the Prime Minister still in charge of a Parliament.
We can see in the life of another radical, John Thelwall, the seeds of modern social media and its dangers. "If people are not permitted to associate and knit themselves together for the vindication of their rights," wrote Thelwall, "how shall they frustrate attempts which will inevitably be made against their liberties? The scattered million is but chaff in the whirlwind. It must be pressed together to have any weight." Thelwall devoted himself, Mee tells us, "to exploiting all kinds of media in a variety of spaces to work the magic of conjuring 'the people' from the 'scattered million.'" He obviously would have thrived in 2018, likely as a Russian cyber agent. Unfortunately he escaped execution after being charged with treason in 1794. When a coach carrying the King himself was attacked by a mob in 1795, Pitt passed the famous Two Acts of Parliament that severely curtailed the activities of popular societies. A Parliamentary Act of 1799 finally put an end to the LCS and their subversive activities.
A fascinating and insightful look at a very dangerous time in British history, Mee's excellent book also speaks directly to us in the early 21st century as radicals once more try to disrupt civilisation.
Print, Publicity, and Popular Radicalism in the 1790s: The Laurel of Liberty is $85 by Cambridge University Press. This is the 112th volume in their series Cambridge Studies in Romanticism.