Christmas in 2005 at the George Bush White House was a much more elaborate affair than the 1967 Christmas profiled in a companion story on the Sun News Austin website. That one was when Lyndon Johnson was president. The 2005 event is the subject of a major exhibition at the Bush Presidential Library and Museum in Dallas.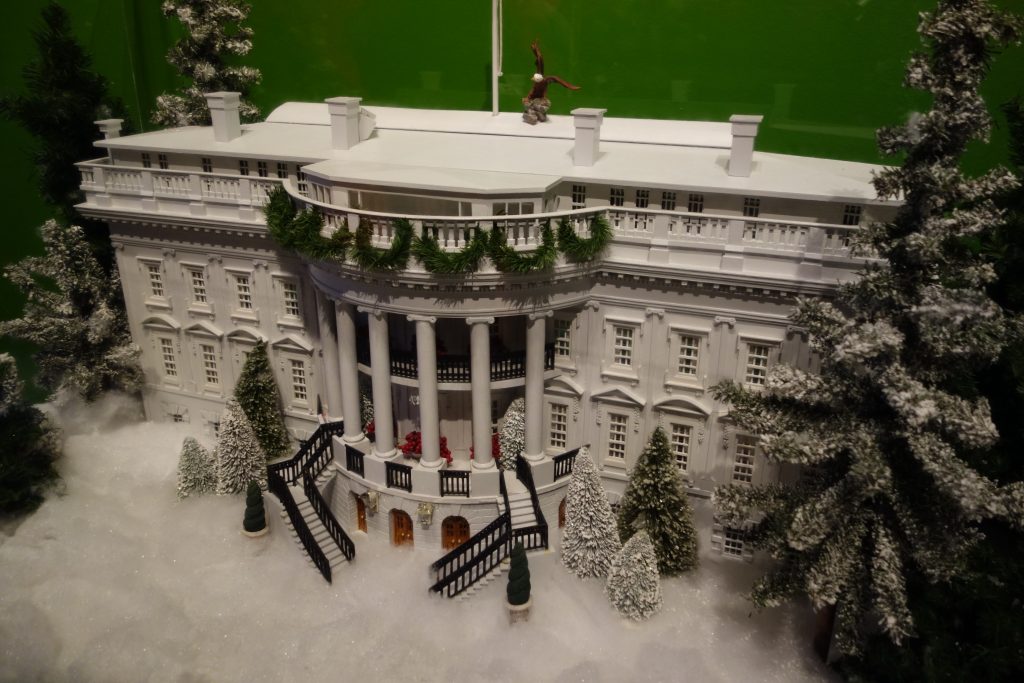 The entire special exhibit area is devoted to a recreation of several rooms of the White House. While the rooms themselves are not on view, the eye is tricked into believing they are thanks to the expert use of giant photo panels. Real bouquets of flowers are placed in front of the images of them in the wall panels, offering a 3D perspective.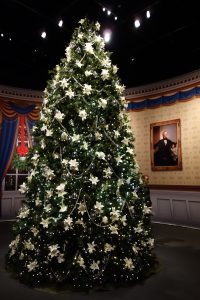 The 18-foot tree from the Blue Room that year is re-created with ornaments identical to the original: clear glass balls, a beaded glass garland, and white lilies. It is a favourite backdrop for visitors this month to have their pictures taken, and Museum staff are willing to help take family group shots.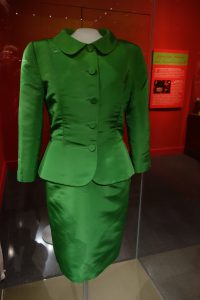 The role of First Lady Laura Bush is much in evidence in the White House Christmas. A display panel quotes her view of how the White House looked that year: "Every year I think it's the prettiest year, but this year I really do think it's the prettiest year." One of her suits, an emerald green by Oscar de la Renta, is on display. She wore it to a 2005 holiday reception.
This delightful exhibit, entitled All Things Bright and Beautiful, is on view until Jan. 7, 2018.
Visit the website for details on how to visit:
http://www.bushcenter.org/exhibits-and-events/index.html#