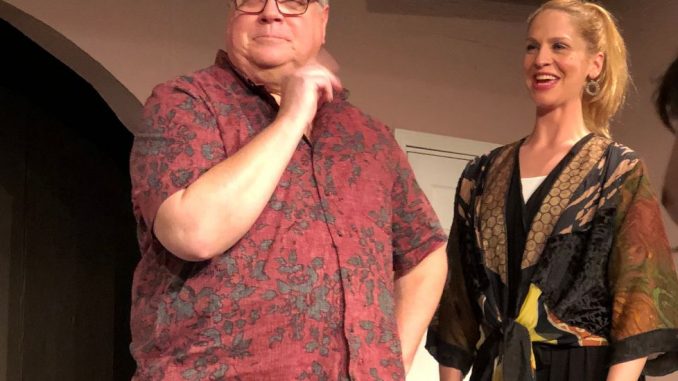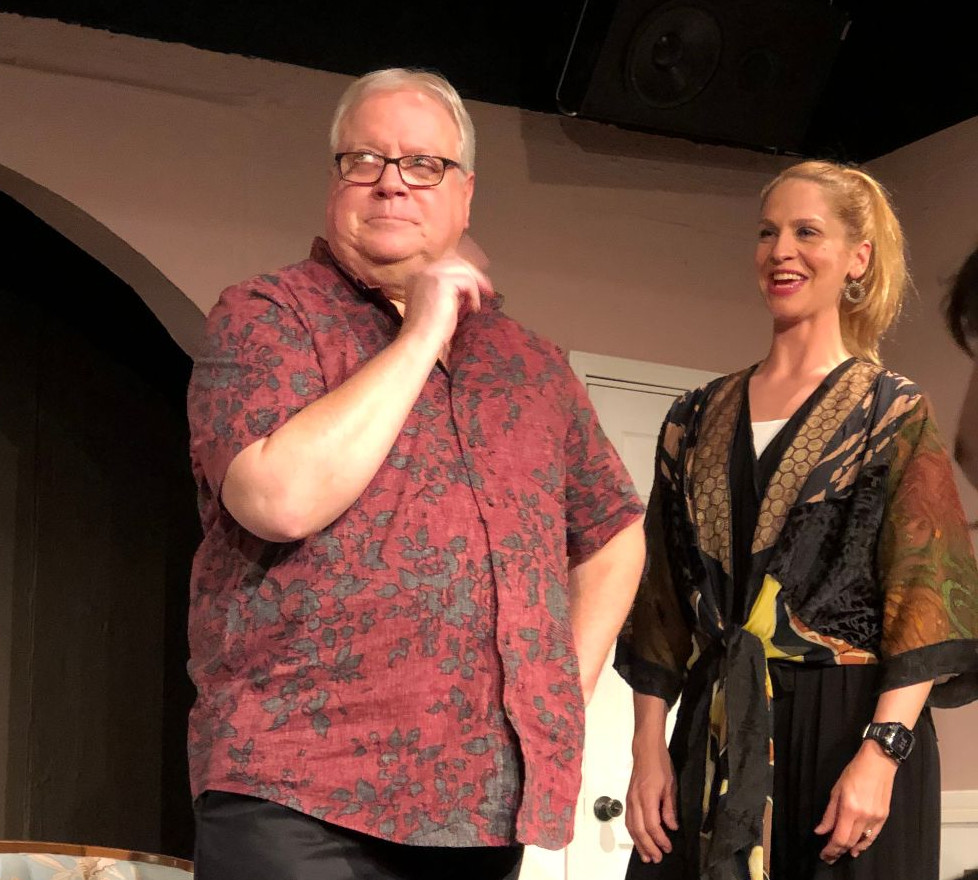 Based on a television movie of 1979, this theatrical play is by the writers of the hit TV series Columbo. It has the same sly humour as detective Columbo, which never fails to amuse and entertain.
It certainly does not fail in this production at the Sam Bass Theatre in Round Rock. What we have here is a delicious murder mystery. There are gunshots, but not much blood, for reasons I will not divulge as it would spoil the surprises.
The play centres around a successful mentalist, Arthur Sinclair, whose effortless delivery by Kerry Coward is a delight to behold. All the other characters in this fine ensemble cast revolve around him: his scheming wife Allison (Emily Tucker), publicist George (Todd Jeffrey), maid Marta (Erin Pena), and book editor Jessica (Whitney Bogus). Then there is Gail (Mary Hardegree) who just happens to be in love with Arthur's wife.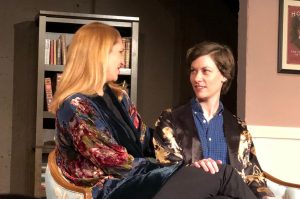 Early on Allison states "I'm not sweet and I'm not innocent!" As the plot proves, she did not lie about her own character, but her marriage was even more complicated than the love triangle I have already mentioned. How Arthur navigates these dangerous shoals with cunning delight mixed with his apparent ability to read the minds of others keeps this play moving along at a fine trot with the occasional gallop thrown in for good measure.
As Arthur says, "anticipation is 90% of pleasure," and that is exactly what the audience gets. The play is worth the price of admission just to hear Arthur relishing the moments he has to instruct his wife in the rules of infidelity.
An excellent production that has been attracting sold-out performances, Murder by Natural Causes runs through March 17, 2019. Tickets are at www.sambasstheatre.org
Photos by C Cunningham