Austin Opera has just staged one of the most famous operas in the canon: Pagliacci. This was a superlative production, which received a rapturous welcome by the mostly well-dressed audience (more on that later).
Written in 1892 by Ruggero Leoncavallo, it has the merit of being quite brief. The first act is less than an hour, while the second is only 30 minutes. Its basic premise is the story of Canio, the leader of a travelling company of comedians. Most famously, the role of Canio was played by Enrico Caruso; a recording of him from 1907 is available online. Here, Canio is Jonathan Burton, who joined the roster of the Metropolitan Opera in the 2020/21 season. He does not disappoint, in a sterling performance.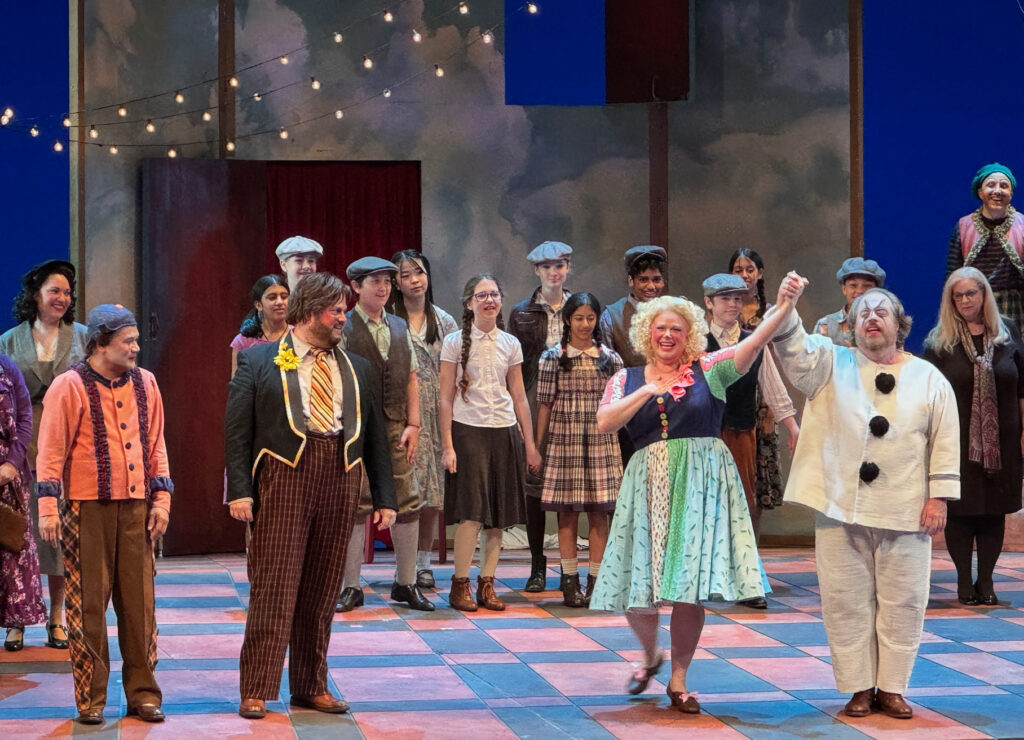 Burton gets to sing what is perhaps the best-known 3 minutes and 15 seconds in all of opera: the aria Vesta la giubba, which concludes the first Act. "Laugh at the pain the poisons my heart," the most poignant line from the aria, encapsulates the entire opera. Consumed by jealousy, Canio wreaks vengeance on his adulterous wife Nedda, played with febrile passion by Hailey Clark, and her paramour Silvio (Benjamin Taylor). Even though the travelling troupe are comedians, there is very little comedy on display here as amorous intrigue turns to the high tragedy so beloved of oficionados of opera.
One needs to examine the role of the soul while watching this opera. The character Tonio, who incites Canio against his wife, is the first person we see. In a bit of pre-action singing monologue, he implores the audience "to consider our souls" in what we are about to see. Don't lose track of that! When Nadia rejects advances from Tonio, she sings "Your soul is like your body: deformed and disgusting." It was this rejection that prompts Tonio to tell Canio his wife is cheating on him. But even he does not know with whom. With impeccable delivery, all the principle singers made this a Pagliacci to savour.
The scenic designer Laura Fine Hawkes created an impressive cloud-painted wall screen about 20 feet high that included a secret portal through which one of the characters appeared in the second act. Costume designer Verona Green likewise did a superb job to place the opera not in its original 1865 period, but the 1930s. This production of Pagliacci took 25,000 hours of work and planning; meticulous attention to detail made this a fantastic season opener for Austin Opera.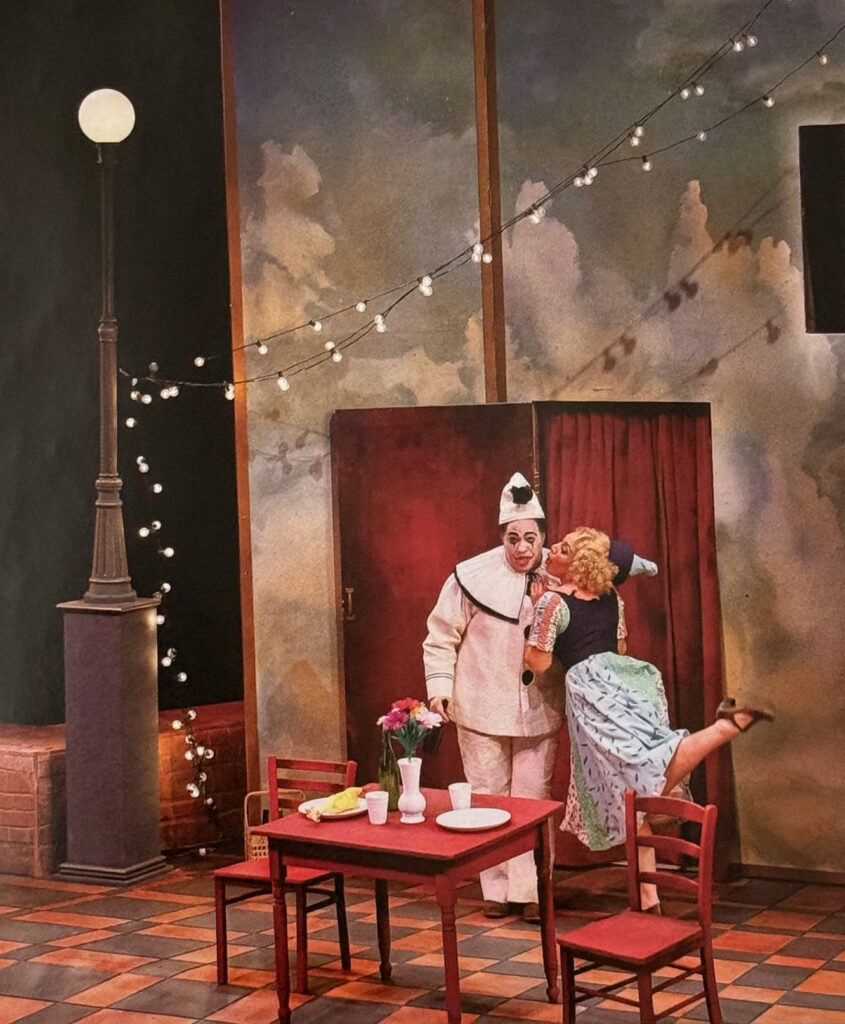 My only quibble was with the audience. It was a fine pleasure to see many men dress up for the event. One wore a top hat, and another a modern version of tails that appeared to be made of plastic. But one older fellow had the temerity to show up in a short-sleeved shirt, and shorts!! This was not only visually offensive, it was disrespectful to the stage performers and the Austin Opera Orchestra. I implore the Long Center to bar anyone dressed inappropriately from being allowed entry. A no-shorts policy should be implemented at once.
Hailey Clark makes her role debut as Nedda alongside the ultimate sad-faced and sad-hearted clown Jonathan Burton as Canio. Anthony Clark Evans and Benjamin Taylor make their Austin Opera debuts bringing to life troublemaker Tonio and Nedda's lover Silvio, respectively. Austin Opera's Sarah and Ernest Butler Music Director Timothy Myers will conduct this powerful heartbreaker, collaborating with director Tara Faircloth.
Lead photo: At right Clark and Burton raise their hands together at the curtain call. At far left is Rodell Rosel (as Beppe). Anthony Clark Evans is the tall singer just left of centre.
Second photo, courtesy of Austin Opera: Canio and his wife Nedda. The tall backdrop/wall screen is behind them.