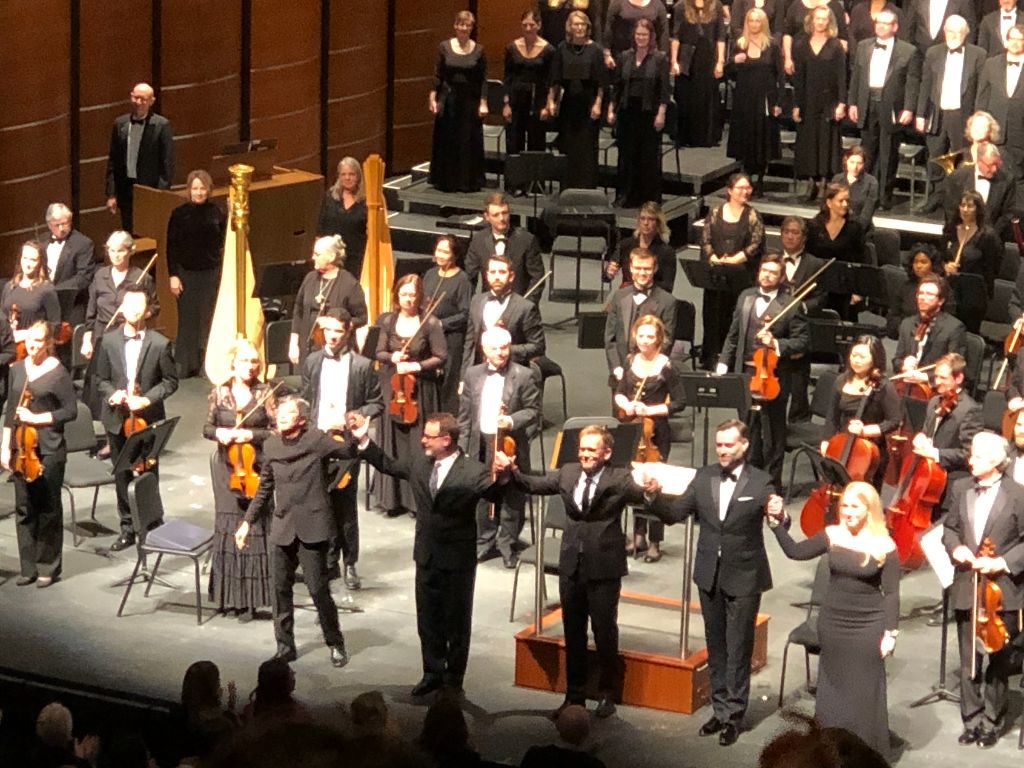 Last weekend in Pensacola, just a day after I had heard the Austin Symphony Orchestra play the St. Anthony Variations by Brahms, I was having a discussion with TV director Jonathan Frakes. Yes, the very same person who was a star of Star Trek: Next Generation.
He told me about a play by Tom Stoppard he had appeared in, Every Good Boy Deserves Favour (its music was by Andre Previn, who we just lost). One of his fellow cast members, in both Trek and the play, was Brent Spiner. In the play Spiner was actually in a Russian prison, but in his lunatic head he believed himself to be a triangle player with a symphony orchestra.
Brahms was certainly not Russian (he was born in Germany) but he did write a marvellous piece of music that gave an unusual prominence to one musical instrument of the orchestra that typically receives scant attention: the triangle. One has to wait until the final of the eight variations in the St. Anthony Variations to hear it, but it repays the patience.
The 17-minute-long Variations served as a very short pre-intermission offering at the Long Centre; the centrepiece was another composition by Brahms, his Requiem. The premiere of the full seven-movement work was in 1869. English text and the German original was given in the programme, but would have been welcome as projections above the stage so everyone could follow as it went along.
Nonetheless the voices of guest soloists Heather Phillips and Paul Max Tipton, backed by the full panoply of the Conspirare Chorus, was a very rich gift to all those in attendance at two sold-out performances. Riches were very much a part of the third movement, whose lines include "Man passeth away like a shadow, how disquieted in vain: he heapeth up riches, and cannot tell who shall gather them." All quite maudlin, but if you think of the Requiem as one of those riches imparted to us by Brahms and delivered by the Austin Symphony, the vanity of it all seems less biting.
The vocal precision and power required to deliver this iconic Requiem was very much on display, in a concert that could hardly have been bettered anywhere else. Whether or not you adhere to the situational ethics that motivated Brahms to write a piece based on the works of the Protestant Martin Luther, rather than the traditional Catholic Requiem, this was a tour de force for the Austin Symphony and a blessing not only for the dead, but for the living.