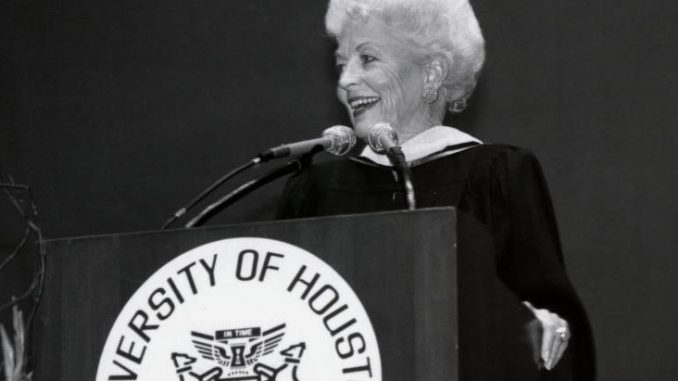 The play Ann by Holland Taylor is just about as controversial as the person who is the subject of the play: Texas Governor Ann Richards (1933-2006), who served one term from 1991-1995.
I often ask people at a play for their impressions, but never have I been met with such strongly held opinions. First, however a word about the playwright. Taylor not only wrote the play but starred in this one-woman show many times. One of these was in 2016 at Austin's Zach Theatre, the same venue that now has Libby Villari in the role of Ann. Taylor met Richards once, but they hardly knew one another. Even so, she felt a tremendous connection with the Governor, and wrote this play as a tribute. It was first performed in 2009 and appeared on Broadway in 2013.
Speaking with two ladies about Richards, they both bemoaned the fact they did not pay close attention to her years in office, even though they were young adults at the time. "It bothers me I missed it, it makes me very sad," one related. One of them saw Taylor's performance at the Zach 3 years ago. How to compare? "Taylor brought a different passion – a different comfort level to the performance – but Villari is fabulous."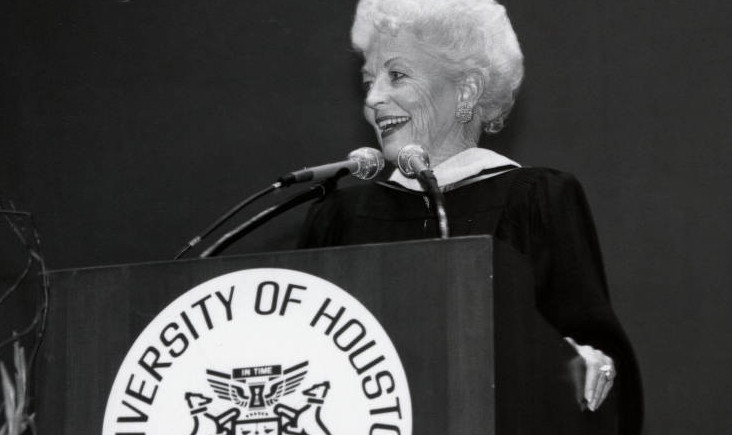 Our conversation was interrupted by a lady who had met Richards. She was most vehement that "the play has turned her into a cute Southern lady. The real one had none of the cuteness. Women like me were impressed by her, but this play badly misrepresents her. It has turned her into a caricature!"
Since I never met Richards I can't adjudicate this. But after watching the play I wish the "airport" incident Richards endured in 2004 had been incorporated in he production as it is not only hilarious but captures the essence of her fighting personality. You can watch the real Anne Richards tell the story at this link on YouTube: www.youtube.com/watch?v=8LA1dfHqLTc
The play is peppered by pithy sayings, such as "Life is not fair but government should be"; "These days you can hardly get into a primary election unless you've been to rehab."; You have to climb on a limb sometimes because that's where the fruit is." One newspaper wrote she walked through fire, and the fire lost!  Her story about the young George Washington is also priceless, but you will have to attend to play to hear it.
Villari, a famous actress who has appeared in more than 40 movies in a 30-year career, certainly looks very much like Gov. Richards. She delivers a fast-paced and at times furious performance, especially in a passage of her years as Governor, which shows her multi-tasking like a juggler with 10 balls in the air. The actress rightly received a standing ovation for a hear-felt performance. A play with more philosophy than politics, this is one not to be missed.
Photo of Libby Villari by Kirk Tuck; the B&W photo is the real Gov. Richards
Ann runs through Sep. 8, 2019 at the Zach Theatre in Austin.