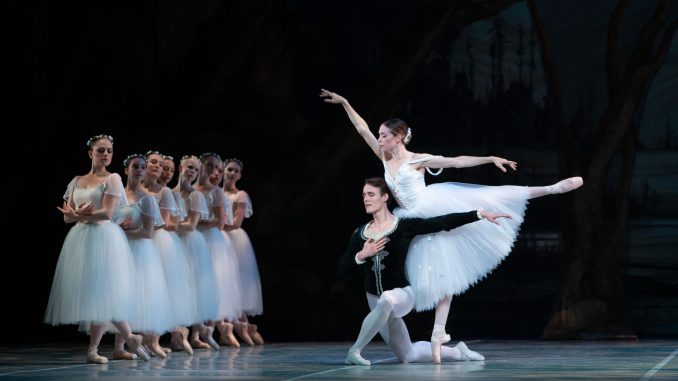 Fans of opera are not always fans of ballet, but the Ballet Austin performance of Giselle should happily unite those connoisseurs for two reasons.
Those who love bel canto opera will adore the ballet Giselle, as the music by Adolphe Adam was written in the same style as the music for such famous operas as Norma and Lucia di Lammermoor. Secondly, Giselle made the career of Carlotta Grisi when she starred in the leading role in 1841. Her cousin, the soprano Giulia Grisi, also achieved stardom with her role in Norma a decade earlier.
Ballet Austin artistic director Stephen Mills told an audience at the Long Center that the style of performance has changed in 150 years. "Grisi likely did no pointe work in Giselle," he said, as there was barely any pointe work at that time. In this performance it is much in evidence, especially in the second act which begins with an ethereal gliding on tiptoes across the entire stage, one of the visual highlights of the entire performance.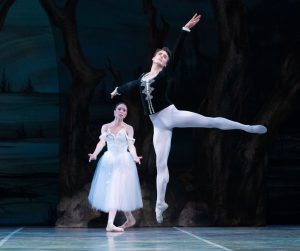 "Giselle is a ballet I wanted to touch on in this season because it features powerful women," Mills explained. "On its surface Giselle is not a strong woman, merely a peasant girl who gets mixed up in a royal scandal. But by the second act she evolves into a powerful spirit. I think that's a wonderful metaphor."
Mills was joined in discussion by Morgan Stillman, who portrays Hilarion, an unsuccessful suitor to Giselle. He said "most of us have been in love and have felt rejection." In deciding how he would react to this in the ballet, Stillman said he spent 2 hours in the bathroom looking at himself in various guises. Mills quipped that "Maybe Giselle would have loved you if you didn't spend 2 hours looking at yourself in the mirror!"
Despite a couple of missteps by a male performer and a less than graceful tilted extension by a ballerina, Giselle was well received by the audience. The scenic design by Peter Cazalet, whose career spans more than 40 years, is spectacular and the lighting (under the design of Tony Tucci) alters to fit the mood of the performance. A winning combination.
At the performance I saw: Ashley Lynn Sherman as Giselle, James Fuller as Albrecht and Elise Pekarek as Myrtha (other performers play these roles on May 11 and 12, including Aara Krumpe, who is retiring from Ballet Austin after 20 seasons). Giselle's last moments of life were evocatively portrayed by Sherman, and Fuller delivered an outstanding performance, especially in Act 2 as the broken-hearted lover who nearly falls prey to Queen Myrtha, beautifully portrayed by Pekarek.
One member of the audience said that he "is always afraid the classics will be more staid than contemporary ballet, but this was quite engaging."
If you have never seen an offering from the early Romantic period of ballet, there can be no better introduction than this performance of Giselle.
For tickets visit www.balletaustin.org
Photos courtesy of Ballet Austin.