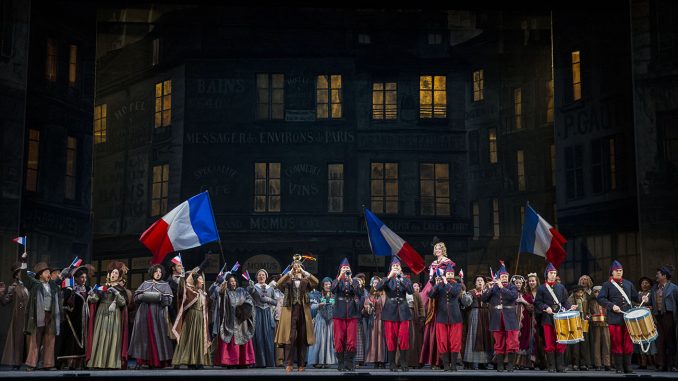 I have always thought of La bohème as two operas. The first two acts are full of joie de vivre and exhibit a carefree attitude to love and life that reflects the sunny side of Parisian life in the mid-19th century. The final two acts becoming increasingly mawkish as the opera moves to various stages of displaced love and finally death.
Austin Opera has selected this fan favourite by Puccini as its final production of the season; since its premiere in 1896 it has become one of the most performed operas of all time.
The four principal roles here are sung by Kang Wang from China (Rodolfo), Elizabeth Caballero from Florida (Mimi), Noel Bouley from Houston (Marcello) and Susannah Biller from Chattanooga (Musetta).
Costume design (by Walter Mahoney) was key in setting the visual tone for this production, which was as good as I have seen anywhere. Scenic designer Michael Yeargan also gives the audience a realistic experience with his creation of a Parisian garret where much of the action takes place.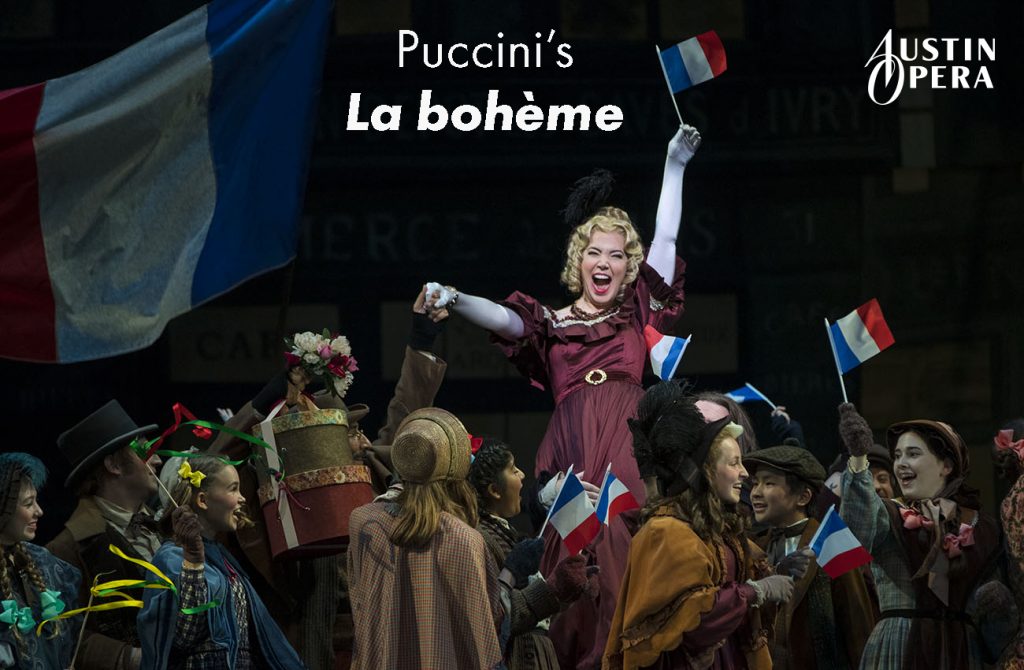 Wang, who recently appeared in Salome at The Met, breaks the mold of European depictions of the love-struck Rodolfo. This Chinese tenor (from Harbin) received the loudest ovation of the evening for his vocal and acting talents. There was a real chemistry between him and Caballero as the delicate Mimi, who ekes out a modest living doing embroidery. Their Act 3 duet on the unbearable thought of being alone in winter was entrancing, and as this transformed into a competing duet by Marcello & Musetta, the effect was spine-tingling. Leonard Bernstein regarded this as one of the best moments of opera, and these four singers certainly delivered it.
From the spectacular all-cast curtain call at the end of Act 2 to the sombre conclusion, this production of La bohème, supported by the Austin Opera Orchestra under the baton of Peter Bay, is a fitting end to the 2018/19 season. The final performance of the production, directed by Alison Moritz, will be on May 5.
The new season premieres with Verdi's Rigoletto on Nov. 9, 2019 at the Long Center. Visit www.austinopera.org for tickets.