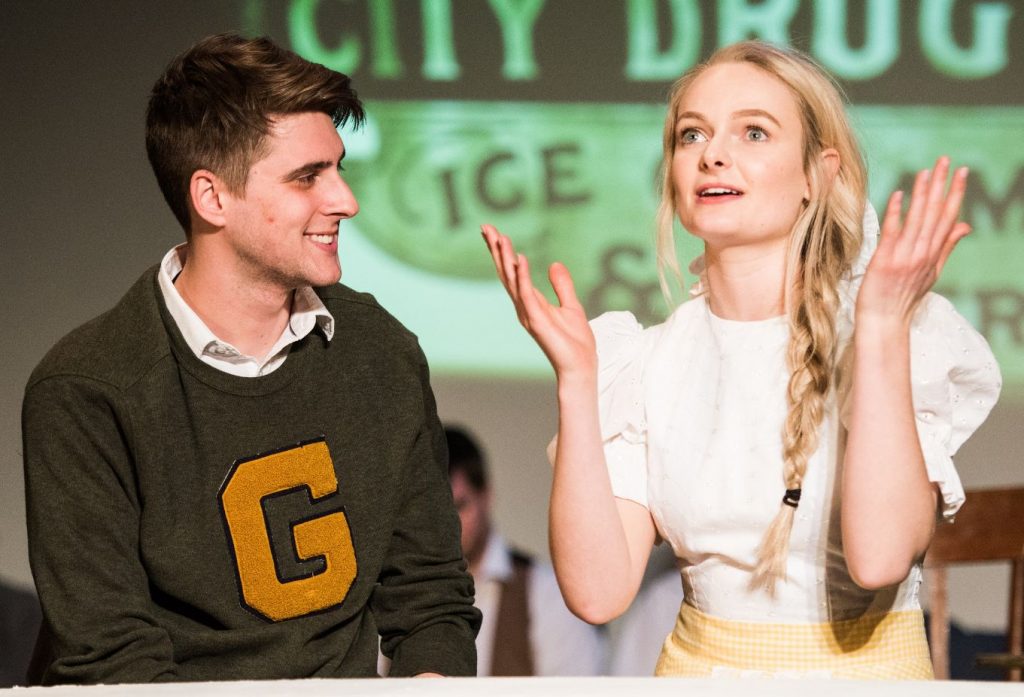 As one of the characters in this classic play by Thornton Wilder states, "some people weren't made for small town life."
That dichotomy will likely dictate how Our Town from 1938 will resonant with you. Back in the 30s much of America was still rural, and that was even more true at the time this play is set, from 1901 to 1913. In that era 60% of Americans lived in rural areas. Now, the figure is only 19%.
Despite the tremendous demographic shift, Our Town has weathered the times and is still regularly performed by theatrical troupes across the country. Wilder won the Pulitzer Prize for drama for this work 81 years ago, but humanity has not changed. Fans of The Lion King will be familiar with "the circle of life." This is the human version, with people leading nondescript lives of birth, falling in love and getting married, having children, and dying. Such bleak reality was too much for the Soviet Union, which banned production of Our Town in East Berlin in 1946, fearing it would spark a wave of suicide.
The weakness of communism is the strength of democracy, which is put on stark display here. There is no mendacity here, just the mundane, as small town folk lead unimaginative lives. The starkness of the set and the often monotone delivery add to the pathos of a mundane existence. One yearned for the young lady Emily (played with perfect innocence by Catherine Williams) to run off and live a fulfilling life outside of the town, instead of getting married to the awkward but irresistibly handsome boy of the town George, played by Eli Burke.
Their tale, and that of other town residents at this place in New Hampshire, is told by Chuck Winkler, who moves the plot along with a firm but loving hand. He brings out the best of this ensemble cast of 12 actors.
Is That All There Is?, sang Peggy Lee. You live, you die, and get buried on the hill: there is not much in between. If you see this play, you may leave feeling extremely depressed. As Wilder teaches us, each moment of our lives is precious, and you can't relive it (as one of the characters tries to do). As Emily exudes one evening, "the moonlight is wonderful!" Yes, it is. Savour it while you can, and hold it in your heart forever.
The cast includes: Chuck Winkler, Eli Burke, Catherine Williams, Dave Westenbarger, Trish Mossiron, Chis Gloyna, Valencia Lee, Jane Newchurch, Levi Gore, Sunshine Garrison, Max Crossland, Mike Dellens, Chandlor Erickson.
Our Town runs thru March 3, 2019.
Tickets for this excellent production (led by Andy Berkovsky) can be found at www.citytheatreaustin.org.