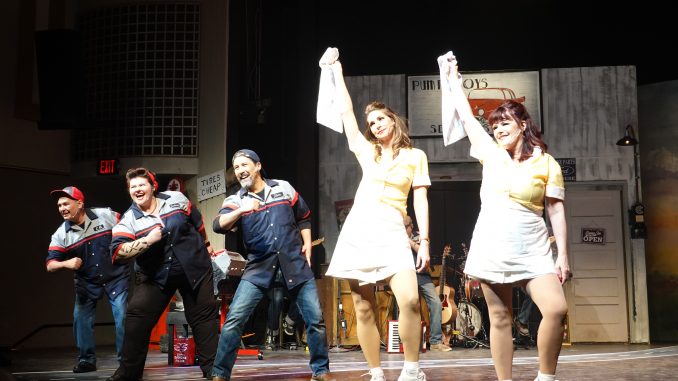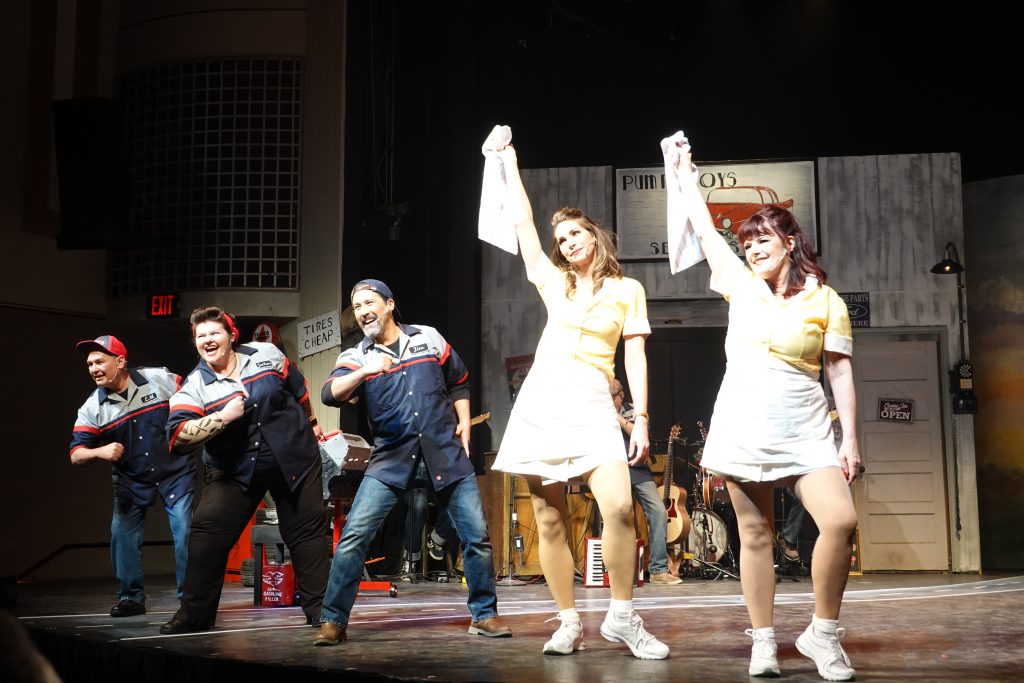 In the musical revue Pump Boys and Dinettes, currently playing at the Georgetown Palace, all shades of country music are on tap.
Nostalgia is the key word here. A return to a slower, kinder time: what we witness is a microcosm of life in a southern, one-traffic-light, town. Instead of the theme of a play resonated by its songs, the songs themselves are the main focus. Only a very minor thread holds the vignettes together.
The town is so sleepy that if it weren't for the rousing songs the audience would have drifted off! And what a treat they are. The Best Man I Never Had is a typical down-in-the-dumps country song. Dime Store Dream is at the other end of the spectrum with an upbeat rock-infused country beat. Farmer Tan is pure shtick, with a 50s novelty-song vibe. And the religious roots of country music show through the dye job in the spiritual-style I Need A Vacation with its invocation of "mighty joy."
Performing all these and many more songs are a group of three (2 guys and a gal) who work in a pump shop, and two gals who work in a dinette. Wil Pintauro-Tabares, Michael Rafferty, Leah Knight, Ann Richards and Jane Schwartz ham it up in a quintessentially Texas musical that is not above jabbing its neighbour 15 miles to the south. "There are three men to every woman in Pflugerville, but most of them are inbreds!"
The singers are supported by a 7-member band who blend into the excellent set design by Ron Watson and Lannie Hilboldt, who is also the director. Gretchen Johnston's work here as a scenic artist is also quite admirable.
If you ever hankered for a version of Petticoat Junction even more drama-free than the original, go see this production before it ends Feb. 24, 2019.
Tickets at: georgetownpalace.com
Photo by C Cunningham