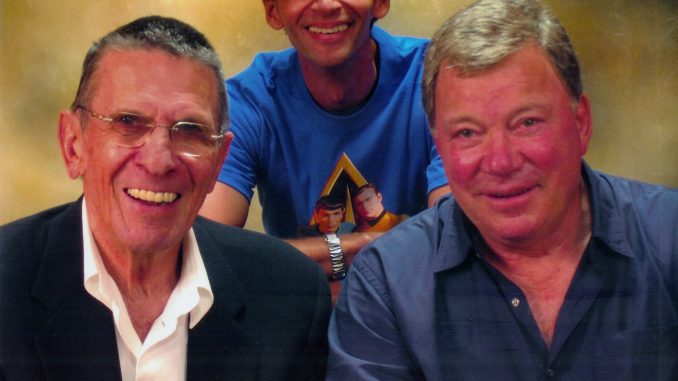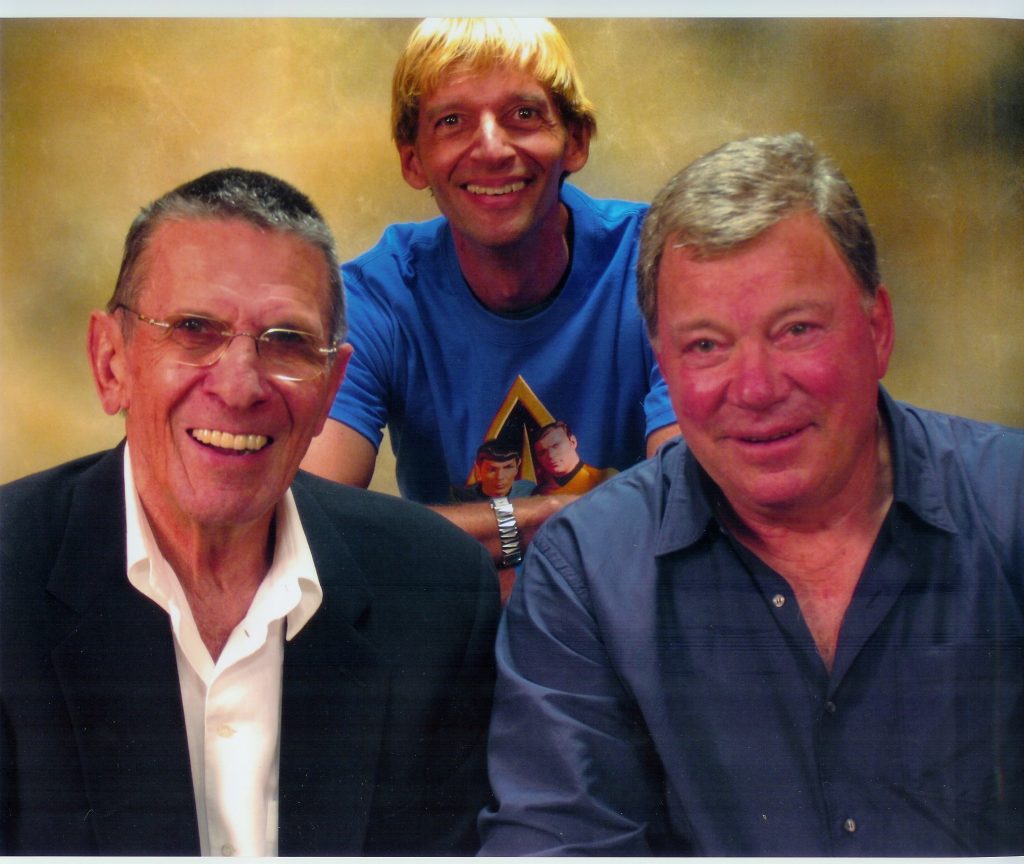 Capt. Kirk is still in command! This was evident in San Antonio recently as William Shatner held a packed house at the Tobin Center enthralled with his recollections of the great movie Star Trek II: The Wrath of Khan.
Patrons were treated to a screening of the 1982 film, followed by a hour-long discourse about that movie and other topics. Hundreds present also lined up afterwards to have their picture taken with Shatner, and a more select group opted for a meet-and-greet to end the evening.
There are many memorable moments in the film, guest starring Ricardo Montalban as Khan. He was reprising his role from an episode of the 1960s TV show, but on the set of the movie Shatner and Montalban never had a scene together, and in fact they never even met during the production. Of the memorable moments, none could top the ending where Mr. Spock (Leonard Nimoy) died while saving the Enterprise crew from death.
Shatner said "the death of Spock was shocking. I vividly remember being in a chair while Harve Bennett (producer of the film) described the scene. It was a very emotional moment for Leonard and me."
A line just before Spock goes off to the engine room to save the ship really got Shatner's goat. "But then the son of a gun says to McCoy: remember. I never got a legitimate explanation for that. They never told me what it meant: they kept Capt. Kirk in the dark! Whether it was deliberate or not I don't know but I have a suspicious nature," he said jokingly. Of course what it meant was not revealed until the next movie in the series, when Spock was returned to life.
He spoke of his close relationship to Nimoy by first explaining what it is usually like for cast members of a show. "We think of ourselves as foxhole buddies, often fighting producers without brains. We're at war: you're more than friends, each one keeping the other alive. But it's an ephemeral thing as once the show is over you never see them again.
"With Leonard it would have happened that way but then we did the movies and began doing Star Trek conventions together. Of all the people I cared about Leonard was the one." Nimoy died at age 83 in 2015. Shatner is now 87, but had just recently turned 50 when he acted in Wrath of Khan.
He said it showed Kirk "as a character who was not young anymore. His eyesight was going. Did he still have the ability to command a fighting ship? That's what I played with Kirk."
His discourse on stage looked not just to the past but the future. Shatner has developed Ubuntu Discovery to help combat the pervasive, negative atmosphere on social media currently. According to his website, "With so many hiding behind the cloak of anonymity striking out in bullying and negative ways, Mr. Shatner realized that conversely, there are also people on social media who want to tap into something positive and good. Ubuntu Discovery will launch as a social project where the power of kindness and good deeds can make an impact on an individual's life."
On stage in San Antonio, Shatner said the internet has the potential of bringing us together. "It's my opinion that the vast majority of people are decent. We are what the internet is, we are the majority." To join his fan club and become a part of Ubuntu Discovery, visit his website: www.williamshatner.com
For more about events at the Tobin Center, visit www.tobincenter.org. There are a host of important and fun events scheduled, including Boy George & Culture Club on July 7; Erasure Aug. 5; and Billy Idol Sept. 25.
Photo with this article was taken in 2008. In 1999 Dr. Cunningham appeared on the TV show Star Trek: Deep Space Nine.