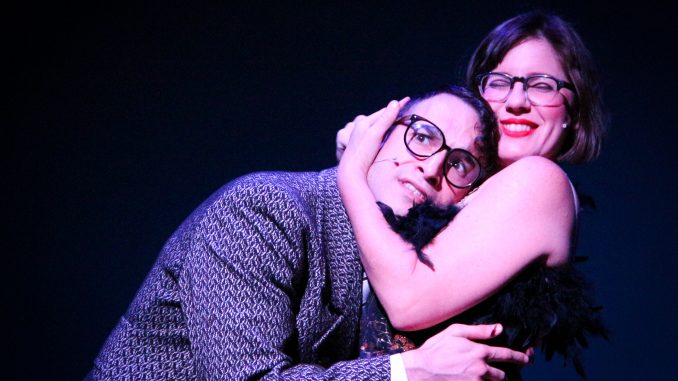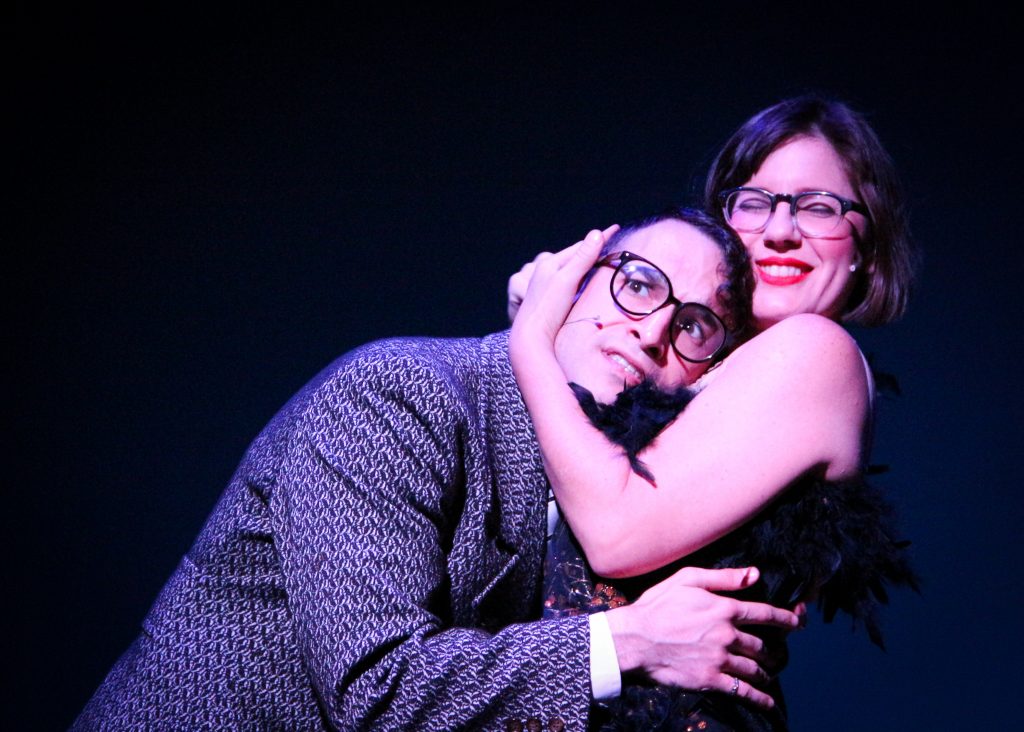 While the music of the 80s is near the top of everyone's memory, plays from that decade have not made such an indelible mark on the cultural memory. On view now at the Austin Playhouse is a musical farce from 1988, Lucky Stiff.
The music and lyrics are by Lynn Ahrens and Stephen Flaherty, who have a hit on their hands now with the 2017 Broadway musical Anastasia.
Even though Lucky Stiff is a musical, it has no tunes that the mind seems to replay endlessly when a particularly catchy melody comes along. The best of the lot is the charming Nice, a duet. The play is truly off the wall. It can best be likened to an encounter with a French bedroom farce.
I spoke to one theatre goer who had just seen An American in Paris at the Bass Concert Hall. She found Lucky Stiff to be far more entertaining, claiming she was not bored for a second. Indeed it would be difficult to get bored with this fast-paced production whose central player is a corpse (thus the title, Lucky Stiff). The actor Rocker Verastique offers a suitably deadpan performance of the corpse, who is twirled around in a wheelchair in the most ridiculous poses. Truly the best corpse in Austin. Quite fun!
Of all the offbeat scenes, the bedtime nightmare scene was my favourite. Actor Scott Shipman is tortured by the spirits of all the other cast members in a manner that would have taxed the manners of Ebenezer Scrooge.
Fine performances by other cast members, including Molly Karrarsch, Boni Hester, Cami Alyss, and Jerreme Rodriguez, give us all a reprieve from the even more madcap political reality we all endure these days. It is difficult to generate fake news when deadmen tell no tales!
Lucky Stiff is on till June 24 at the Austin Playhouse on Airport Blvd.
Photo credit: Jerreme Rodriguez and Cami Alys, taken by Christopher Loveless