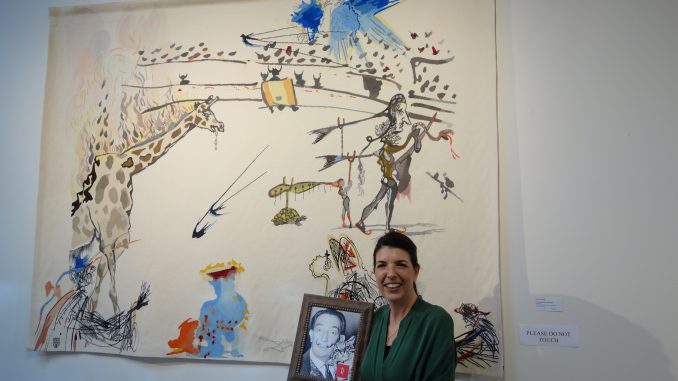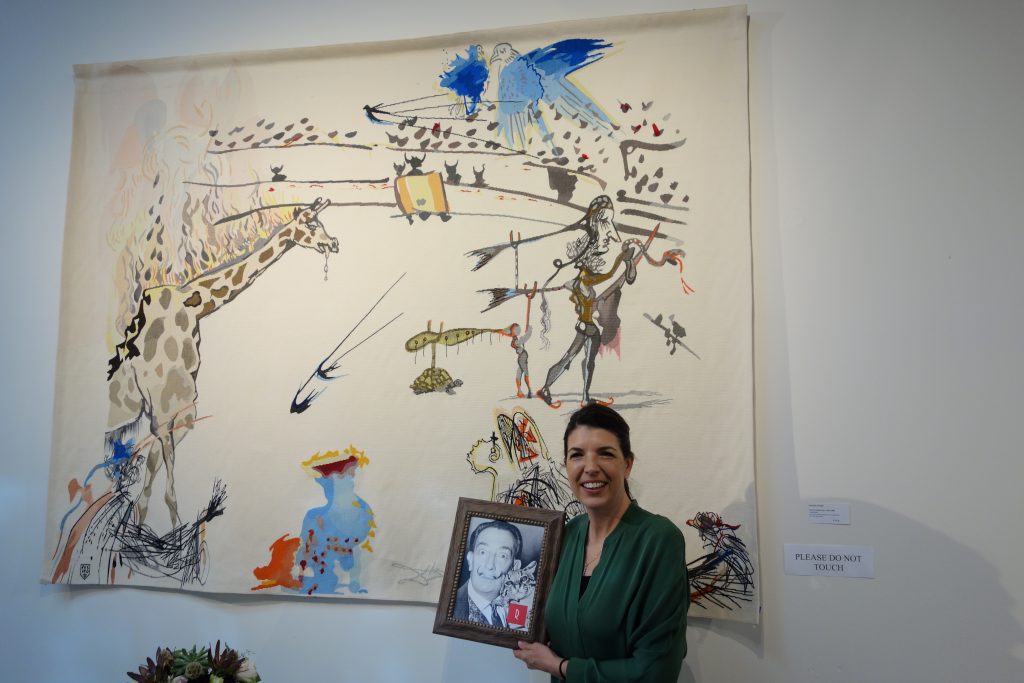 For Austin art gallery owner Lisa Russell, her job transcends the demanding tasks of managing a gallery. "I feel like I've created a museum," she said in an interview for Sun News Austin.
The Russell Collection, which has been a fixture on the Austin art scene since 2002, recently moved into a new expansive location at 1009 West 6th Street. After a beginning at the Arboretum, the gallery occupied a 5,000 sq.ft space just a block away on 6th Street. The high ceilings and clean look of the new venue, at 8,000 sq. ft., make this the premiere art space in downtown Austin. And the art is extraordinary.
Currently on display, until March 30, is the Argillet Collection of Salvador Dali artworks. The collection is named after Dali's publisher of many years, Pierre Argillet. More than a hundred people were on hand at the Russell Collection earlier this month for the opening of the Dali exhibit, featuring a personal appearance by Pierre's daughter, who now manages the collection. Most are original ink drawings on paper or a numbered and signed etching, priced at around $5,000 to $13,000, but there are also original artworks (price on request) and tapestries. The lead photo with this article shows Russell holding a photo of Dali in front of one of these extraordinary tapestries.
While the gallery in the early years was purely a Master's gallery, it is now 90% contemporary and 10% Masters. "My whole model changed, but I ensure that the contemporary works have to be able to hang beside a Master. Such an eclectic collection is something that people can do: it's kind of my mission."
Getting to this point was not easy, as the move to the current location was somewhat unforeseen. Russell found the new venue by happenstance. "My stars were aligned," she said, "but it is part of risk-taking. I believe if you stress too much you will never let things happen for yourself."
A measure of her success is that many people ask the price of admission, as they think the gallery is a museum. "I feel like I've become an art history teacher," she quipped.
Regarding the Dali exhibit, Russell said the new space "gives the artwork a presence that it deserves. Even Madame Argillet was impressed." Russell has been representing the Argillet Collection for 7 years. She always has about a dozen of the artworks on hand, and even after the exhibit ends this month anyone who became enamoured of a particular piece can still buy one from her.
"If you look at something and it touches your heart, you should buy it," she said, cautioning against the temptation to buy art with the idea it will appreciate in value. "Art is volatile in value." Even famous artists can experience long spells that see the value of their work depressed.
Another collection Russell represents is the artwork of Camille Pisarro and his descendants. Later this year the Austin gallery space will play host to a Pissaro exhibit from London. One her favourite pieces, which she decided to keep for herself, is a large Texan landscape done by Pisarro's great granddaughter. "I have it over the fireplace. I feel like I could step into that painting and be happy there" she mused.
Another set of works she treasures is a set of eight costume design paintings by Leonore Fini. "In my worst days I can look at them and put a smile on my face."
With such genuine empathy for art, the Russell Collection is clearly a step above the typical gallery looking for a quick sale. Saying the new gallery "is a great way to show who I really am," Russell brings a special sparkle to the art scene of Austin, one I as a fine art collector highly commend for both novices and art connoisseurs alike.